What Will be the Future Outlook of Streaming Industry
With online entertainment platforms rapidly evolving, streaming fans around the world are getting more options to choose from. With a wider range of options than ever before, the outlook of the streaming industry seems bright!
The emergence of new streaming platforms has allowed new players to enter the market that is currently dominated by Netflix. Recently we've seen the start of the Apple TV+ streaming platform, followed by Disney+. In addition, NBC Universal launched the Peacock streaming service this year. BBC and Discovery are both teaming up in order to launch a digital streaming service in 2020.
As new players come along with their services and innovations, things will definitely change. Netflix's original DVD rental service was an innovation in itself, as was the creation of its online streaming platform. It changed the landscape of the entire industry to the point where production houses are now skipping the cinema and instead releasing their content first on Netflix. This is a big change that was probably never originally thought of – furthermore, streaming platforms are also entering the business of creating content, and with budgets of hundreds of millions of dollars.
Amazon Prime Video and Netflix are the key players in the streaming video on demand (SVoD) industry at the moment. Obviously, Netflix is currently the market leader, but Amazon has a slightly different model, and as similar platforms increase, more originality, innovation, and service uniqueness will increase.
As the trend towards streaming increases, the main beneficiaries of growth will be the new services as a solid foundation and trend have already been laid by the likes of Netflix.
Amazon Prime Video and Netflix have a key advantage: while most services are limited to a few countries only, these two have almost complete global coverage. Disney+ is increasing its availability, but at the moment it has not launched globally and will take till the end of 2021 before it does. But, as mentioned above Disney Plus also brought in a new concept of bringing different, very prominent production houses on board such as Pixar, Nat Geo, Marvel, Star Wars and its own original content. This too is an innovative approach which no other platform had previously brought forward. The strong trend towards online streaming can be calculated by the fact alone that Disney Plus had 10 million subscribers on launch day and has now grown to 60.5 million subscribers within a year.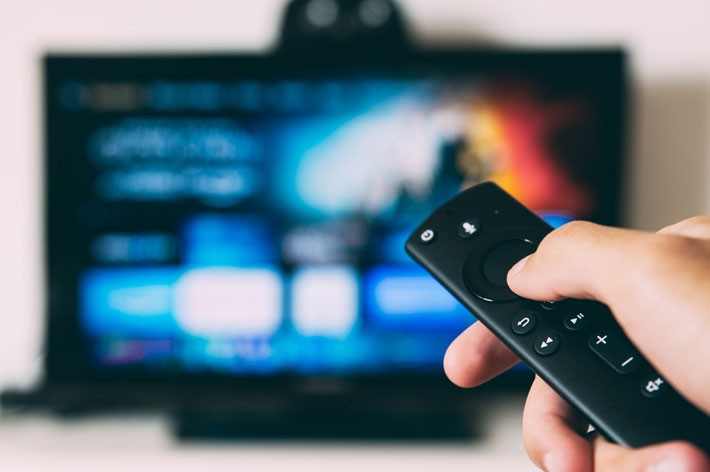 Due to the issue of content licensing and geo-restriction the use of VPN services has also increased as people from all over the world want to access content that is not available in their country. One reason is that most of the platforms root from the USA and are limited to it. Like many people want to access US Netflix in UK or in their home country. This has also lead to an increase in usage of VPN services making it a multi-billion dollar industry. Also, a VPN helps access country-specific restricted shows increasing the viewing options available to subscribers. For example, as Disney+ is not yet available globally many people use a VPN and connect to a country's server where it is available and watch content this way.
Another change in the industry that is expected is finishing the practice of sharing passwords. Some practices have already been placed by companies such as Spotify to eliminate this problem by verifying the family plan using GPS. Password sharing costs millions of dollars every year to streaming services. In fact, a study revealed that more than 50% of people use their ex-partners' accounts. All this needs to be addressed – and will be. For example, fingerprint access or iris recognition could be introduced.
So in the near future, it may be very difficult to use Netflix or any other streaming platform for free using a friend or acquaintance's credentials.
As a hypothetical analysis, it is highly possible that in the start many more streaming platforms will arise. However, the problem will be people having to subscribe to multiple streaming for different shows and movies. A second phase in the streaming revolution could be the unification of all streaming platforms on one stage or the creation of special platforms where the user could get access to multiple platforms by paying to a single provider.
Concluding
With new options for Netflix and Hulu fans to Disney+ and Apple TV+ the world of streaming is expanding. We should expect a greater market share from emerging entrants at least at this stage and then a unification in the industry in the second phase when the SVODs mature over the coming decade.