The Best Eco Products for Green Living 2021
By Julia Paddon
For millions of people, the shift to a cleaner, greener lifestyle is no longer a choice, but a necessity – especially when bearing in the mind our childrens' and grandchildrens' futures. But the sheer weight of consumer choice can make it difficult to know where to go. With that in mind, we've selected some of the best eco options on the market to help make the choice a little bit easier.
Enjoy our best eco products – and really mean it green…
CLEANING
Ecovibe Simple Switch Kit
This 11-piece eco-friendly cleaning kit covers all your cleaning needs, inclusive of refillable glass bottles, soluble antibacterial cleaning sachets, natural toilet cleaning bombs, dissolvable laundry detergent strips, a wooden dish brush, compostable sponges and a plant-based loofah. Investing in Ecovibe's simple switch kit will replace nearly 1KG of plastic, helping you to reduce your impact on the planet.
£44.99 from ecovibe.co.uk
Global WAKEcup Zero Waste Bundle
Banish plastic bottles and brushes and keep your cleaning essentials neat and tidy in a basket that won't rust or rot. This bundle contains: bronze basket, 2 x glass bottles (spray and pump lid), vegetable and fruit brush, saucepan brush, bottle brush (with replaceable heads).
£40 from globalwakecup.com
Complete Cleaning Caddy
Clean Living offers an award-winning range of biological, natural cleaning products, allowing you to clean your home with conscience. Its formulations are supercharged with healthy bacteria to give you a deeper and longer lasting clean. They're also non-toxic to humans, pets and aquatic life. The refillable aluminium spray dispensers are shipped empty with a sachet of concentrate solution to top up with water at home, drastically reducing single use plastic waste and lowering its carbon footprint.
£43.99 from cleanlivingint.com
DRINKS
Two Drifters Distillery
Two Drifters has recently rebranded to further support their eco credentials of being the world's most sustainable rum brand. In addition to their existing carbon negative production, they have also now launched a low carbon emissions website and an organic merchandise range, with products created using 100% renewable energy. The four-strong range features Signature Rum, White Rum, Lightly Spice Rum and Overproof Spiced Pineapple Rum.
£40 from twodriftersrum.com
Avallen Calvados
Since its launch in 2019, Avallen has set out to take action against the climate crisis by setting new benchmarks for sustainability in the drinks industry. Thanks to its impact-led production methods, eco-friendly packaging, and use of three simple ingredients, this calvados is proudly a planet-positive brand. It all starts with water. 1.2l of water is used to produce a bottle of Avallen. To put that into perspective, it takes 13 litres to make a single bottle of bourbon, on average. More importantly, every bottle of Avallen actively removes 2.73kg of carbon dioxide from the atmosphere.
For more info visit: avallenspirits.com
Hawksbill Rum
Hawksbill Caribbean Spiced Rum also ensure their packaging is eco-friendly and the bottle made from sustainable and recyclable materials, with a cork made from waste material and a sugarcane fibre label printed with plant-based inks. Paying tribute to their name, 10% of all profits go to the Barbados Sea Turtle Project.
£23 from hawksbillrum.co.uk
Jimmy's Iced Coffee
Jimmy's refreshing Original and Mocha Iced Coffees are now available in infinitely recyclable, aluminium BottleCans. The switch will save the planet from 12 tonnes of plastic this year alone. Made using only Rainforest Alliance Certified Arabica Coffee and best served ice cold, the brand's Iced Coffee range is available in most major supermarkets.
£1.85 / £20.00 for a case of 12. Subscribe for a free case at jimmysicedcoffee.com
Green Man Gin
Green Man Woodland Gin is the world's first spirit to be packaged in a cardboard bottle. Lightweight, carbon-friendly and 100% recyclable, The cardboard bottle is made from 94% recycled paper, uses 77% less plastic, is 5 times lighter and has a carbon footprint 6 times lower than a glass bottle. Enjoy top notes of fresh pine, birch leaf and fir which give way to a herbal mid-palate of rose hips and apple with a woody, rooty finish.
£30 from silentpooldistillers.com
REUSABLES
Silicone Straw Company
Perfectly simple in design and created to reduce waste, The Silicone Straw Company's straws are a great, reusable alternative to paper straws that you can use again and again. Made using the highest quality silicone, they are also dishwasher safe, vegan and child friendly – and come with a useful cleaning brush.
£12 from thesiliconestrawcompany.co.uk
Kit & Kin Reusable Wipes
Kit & Kin's latest additions to their award-winning reusable range, are made from 100% plant-based materials to be extra kind on delicate skin and our planet. The hypoallergenic reusable wipes are uniquely made from natural fabrics hemp and TENCEL, making them seriously soft and super absorbent. Simply dampen with water for the gentlest clean and once used they go in the machine at 40 degrees, with a non-bio detergent.
£11.99 for a pack of 10 from kitandkin.com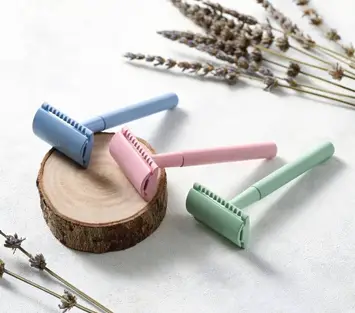 Jungle CultureThis range of reusable razors by Jungle Culture are touted as "the last razor you'll ever buy". Available in a range of colours and styles to suit any taste, they can replace your disposable razor and refill blades are available at a fraction of the price. Jungle Culture are a UK brand who source products ethically and sustainably. You can find them in zero waste stores around the UK or directly via their website. Safety razors start at £17.99 from jungleculture.eco
NONA pegs
NONA pegs are made in the UK from recycled plastic fishing gear, preventing these nets from polluting the ocean. People are reimbursed for donating their retired equipment, so not only are NONA pegs cleaning-up the ocean, they also support fishing communities. Built to last, these BPA-free pegs are practically unbreakable and, unlike traditional, spring-loaded plastic pegs, they can be recycled should they break.
£15 for 20 pack from madebynona.com
Bendies Reusable Silicone Straws
Helping to stop unnecessary waste and limit the consumption of single use plastic wherever you may be, the super cute range of straws come in an array of character pouches. Each pouch contains two reusable silicone straws for you to use time and time again, whether it's a picnic in the park or simply taking to the office. What's more, the brand donates a percentage of the profit towards The Ocean Clean Up.
£4.99 from sweetdreamers.co.uk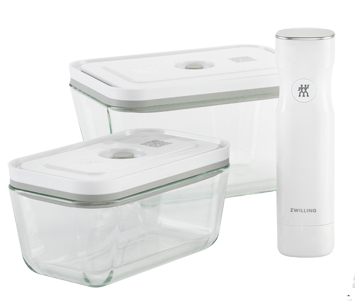 Zwilling Vacuum Set
Reduce food waste and help to combat climate change with ZWILLING's Fresh & Save Glass Starter Set. Food stays fresh up to five times longer compared to conventional non-vacuum storage methods. Comprises of two reusable glass vacuum containers, four reusable vacuum bags and a handy, automatic vacuum pump.
£89.95 from uk.zwilling-shop.com
BEAUTY & SKINCARE
Akt Skincare
Akt is a London based premium skincare label that creates intelligent deodorant formulations. Designed with efficacy, strong environmental ethics and premium fragrances at its forefront, Akt provides a highly discernible, earth-conscious clientele with a new solution to personal hygiene and self-care. All formulations are made in the UK and are tested on professional dancers for their efficacy and functionality.
More info: aktlondon.com
Bio-D Plum and Mulberry Hand Wash
A new addition to the hand wash range, Bio-D's plum and mulberry scented hand wash contains 100% naturally derived ingredients, and has a comforting fruity scent that leaves your hands soft and germ free. As well as being suitable for vegans, its packaging is both recyclable, and created from post-consumer waste.
£4.30 from biod.co.uk
FOAMIE Beauty
FOAMIE is made up of haircare, bodycare and facecare, from shampoo bars through to shower body bars. Each product has had its ingredients carefully selected to suit your specific needs – whether it's hibiscus in our shampoo bars for damaged hair, nourishing papaya and oat milk in our body bars, or charcoal in our face bars to help reduce breakouts. Each product is cold pressed to preserve the ingredients and fabulous scent. Each product saves at least two plastic bottles per bar.
Body bars are £6 from foamie.co.uk
GADGETS & GIZMOS
LARQ hydration
Global hydration and wellness brand LARQ's bottles are fitted with iconic proprietary UV-C technology that eradicates up to 99.9999% of harmful and odour causing germs and bio contaminants at the touch of a button. The all-new colourway brings a little of the outside in while promising purified, pristine water for on-the-go hydration wherever you may be. The technology intelligently activates every two hours with one charge lasting for up to two months, while keeping drinks cold for 24 hours and hot for 12. As a proud member of 1% for the Planet, 1% of every sale goes towards environmental causes and charities.
£95 from livelarq.com
Halo Capsule
Halo Capsule is the first vacuum cleaner in the UK to provide fully compostable dust pouches as standard. The dust pouches are made with only natural materials – rubber, paper and card – which mean they don't leave a permanent mark on the planet, unlike other bags on the market. The materials are responsibly sourced from sustainable forests. Unlike most other products on the market, Halo Appliances offers a servicing option called the Capsule ReFresh. This is designed for out-of-warranty Capsule vacuums to keep your Capsule in top condition into the future and can be purchased whenever required. The ReFresh programme is available to help reduce waste and keep your product running well for many years to come.
Bundle deal £249.99 from capsuleclean.com
Shopping Trolley
Rad Union shopping trollies are made by hand, not robots, in Leeds. Holding up to 35 litres, they support shopping local, fuelling independent businesses instead of cars, make carrier bags obsolete and will last a lifetime.
£130 from rad-union.com
Caran d'Ache x Nespresso Edition 4 Fixpencil
The newly launched eco-collection from Caran d'Ache in collaboration with Nespresso, featuring leads made from recycled coffee grounds. For the pair's latest collaboration, Caran d'Ache and Nespresso have reimagined the iconic Fixpencil that dates back to 1929 and a set of three graphite pencils with all-new look brought to life from upcycled Nespresso aluminium capsules in a burnt orange shade. The pair continue their collaborations together, united by a passion for sustainable innovation.
£39.95 from pensense.co.uk
Greens Steel Tumbler
Greens Steels 20 oz and 30 oz tumblers were the first products to launch and have remained bestsellers ever since. Included with the tumbler is a pure food-grade stainless steel curved straw and lid, all presented in a beautiful gift box. The great thing about these tumblers is you're not limited by what they can hold. Each cup has thermal insulation technology so they can store anything from water, coffee, soups, smoothies, cocktails! The easiest way to live a more sustainable life is by switching to a reusable water bottle. Last year, the average person used 167 plastic water bottles which takes a great deal of energy to produce and thousands of years to break down. By switching to a reusable water bottle, you will save thousands of plastic water bottles from ending up in land-fill over your lifetime.
£21 from greenssteel.com
WEARABLES & ACCESSORIES
Absolutely Bear
This stylish sand coloured t-shirt is a great wardrobe staple, crafted with care from organic cotton for a long-lasting, luxurious feel. This t-shirt is the perfect summer go-to that will keep you comfortable and cool whatever the occasion and is made in association with the Fair Wear Foundation.
£30 from absolutelybear.com
KooKoo But Kind
The Never Too Small To Make A Big Difference sweater by KOOKOO BUT KIND is perfect for the next generation of future leaders and planet protectors. They believe great-looking kids' clothes shouldn't cost the Earth. Designed and printed in the UK, their garments are 100% chemical free and produced in Fairwear accredited factories. And with every purchase they plant a tree with conservation partners in reserves that cannot be sold, built on or chopped up.
£40 from kookoobutkind.com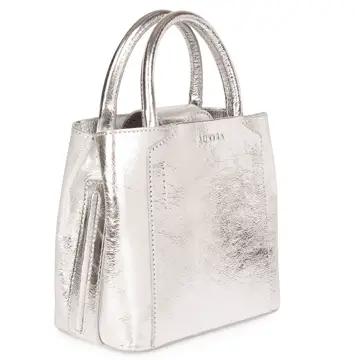 1People's Saint Tropez One-Piece
A consciously chic one piece complete with a ruched and flattering style around the bosom elevating all shapes and sizes. Designed with recycled polyester, rejecting all synthetic fibers which shed harmful microplastics, this sustainable swimsuit aspires for longevity through both its high quality and timeless style.
$139 from 1people.com
LUXTRA
LUXTRA's silver mini handbag is 100% vegan, made in Italy from an Italian recycled nylon. It can be worn day or night and has a detachable shoulder strap. It's delivered in recycled and recyclable packaging and comes with an organic cotton dust bag for safe storage when not in use.
£250 from luxtralondon.com
3 MORE?
Nectar Mattress
Nectar Sleep is one of the UK's leading bed-in-a-box mattress brands with a unique offering of a 365-night trial and forever warranty. Nectar has set itself apart as an eco-friendly, customer-driven brand with a mattress that is commended for its exceptional support. Nectar mattresses are manufactured in the UK and the first to be climate neutral and combine comfort and innovation in a total of five layers.
Currently £679.15 from nectarsleep.co.uk
Denby Pottery
The blue haze cereal bowl showcases the unique glaze reaction of the royal blue and crisp white glazes. Denby are proud that they are the first UK tableware manufacturer to claim 'zero to landfill' for all their process waste. They also continue to recycle their moulds, clay waste and glazes.
£14 from denbypottery.com
DenTek
The newly released eco-friendly interdental care range from DenTek includes the Eco Friendly Cross Flosser, Triple Clean and Interdental Brushes. With the same great quality, this range is kinder to the planet, using materials such as Birch Wood and Sugarcane to protect the planet's resources and use up to 80% less carbon emissions than plastic alternatives.
Available from: waitrose.com