Camping Essentials: The Perfect Tools for Your Outdoor Holiday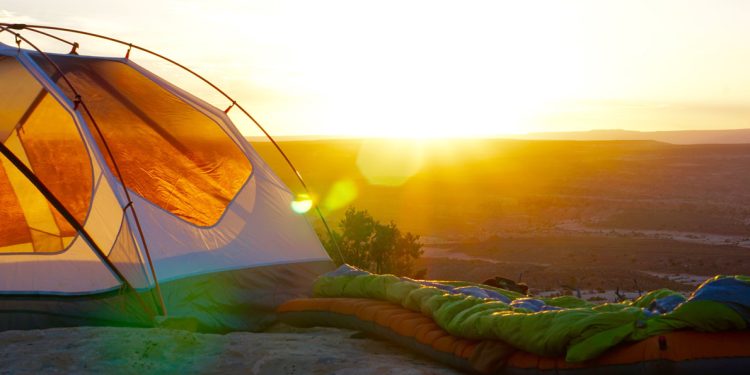 With UK airports in chaos and flight cancellations a real hazard for any globetrotting holidaymaker, there's never been a better time for Brits to reach out to their home comforts and plan a staycation.
With that in mind, why not go one step further and take the family into the Great Outdoors on a camping trip? The kids will love the excitement of bedding down inside their family-sized tent and the thrill of outdoor living and the adults will enjoy the pleasures of fresh air, exercise and the joy of leaving behind their trials and tribulations for a few days.
But camping requires organisation – and people must go prepared. So, let's assume you've purchased the tent, here are 10 essential camping items to make your outdoor holiday one to remember…
SLEEPING BAGS
It can get pretty wet in the UK – especially at night – so a waterproof sleeping bag is the first essential you'll need. Go for lightweight and durable, if possible – lightweight so it doesn't become a burden on the backpack and durable so it doesn't split as you turn in the night. For comfort, make sure the zipper is accessible but does not get in the way of your sleeping comfort.
TORCHES & LIGHTS
You've never known true darkness until you're away from the streetlamp glare and immersed in the pitch black of an outdoor night-time. That's why your light isn't just a tool for evening reading or a guide to the nearest public convenience, it's also a lifeline for so many outdoor variables. Cooking, accidents, navigation and so much more become close to impossible task without light. A head torch is ultra-practical and keeps your hands free and a powerful LED rechargeable torch will ensure you're never out of power when you need it the most.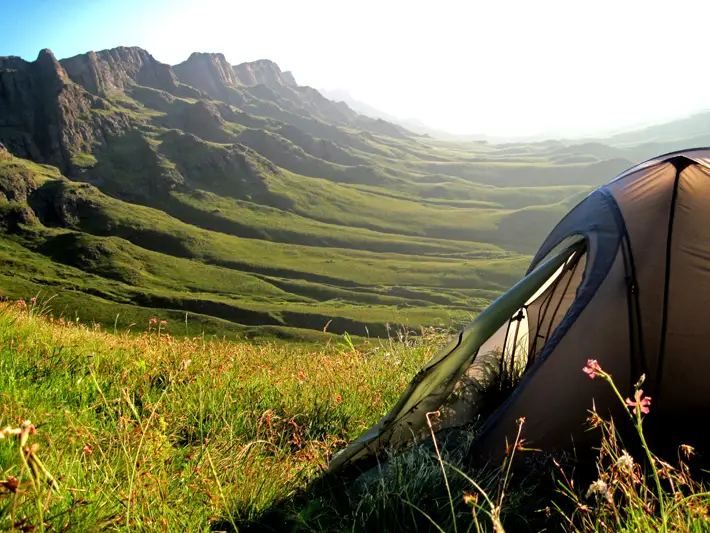 CAMP CHAIRS
There's nothing more frustrating in the camping world than returning from an aching hike and having nowhere comfortable to sit. Folding camp chairs can be left at base camp and are a godsend when hungry hikers return. No sitting on wet, bumpy ground – the best ones fold away tightly so they shouldn't clog up your vehicle luggage too much. There are even padded versions out there for the full on home-from-home effect!
COOKING GEAR
It's amazing what kind of items it's easy to forget when camping – and your cooking apparatus is easily forgotten. The array of equipment out there is staggering, from fully-equipped mini kitchens that Heston Blumenthall could work wonders in, to portable barbecues, mini stoves and cooking pots. What suits you and your needs best is, obviously, what's most important – but what is for sure is nothing beats an open fire and tasting food that's been cooked in the open air.
FOOD
Bringing food for a family for a week can be extremely problematic. You've got freshness issues, storage problems and the sheer amount of planning and cost involved. Stripping back and going basic (pasta, rice, beans, salt, sugar, powdered milk and eggs, tea and tins) might work for some, but others can get pretty grouchy with the same basic food day in, day out. Check for nearby convenience stores first – and if you're going truly wild, why not try your hand a bit of ethical foraging. With due care and attention, of course.
HYGIENE BASICS
Camping doesn't mean an excuse to neglect the basics of cleanliness – especially if you're sharing a tent with other people. Soap, toothpaste, toothbrush, comb and deodorant are as important here as at home – so don't go without.