The Piece Hall, Halifax Prepares For Its 'Great Reopening'
On Monday 12th April at 10am the world's only remaining Georgian cloth hall reopens. And visitors to The Piece Hall, Halifax will be treated to a fantastic day of entertainment. Guests will be entertained by exclusive performances from singer Lizzie Jones MBE and poet Kieron Higgins. In addition, stunning displays from lighting sculpture specialists 'Lightopia' will flank the expansive courtyard, promising a beguiling visit even after the sun has set.
Visitor health and safety is a key priority for The Piece Hall, Halifax. And measures have been put in place to keep guests safe. The premises will be regularly deep cleaned, including all lifts, stairwells and toilets. All entrance gates will be staffed, and visitors will be asked to sanitise their hands as they enter, as well as being asked if they've experienced any Covid-19 symptoms. Importantly, the number of visitors will be constantly monitored to ensure people can safely enjoy everything The Piece Hall offers.
The Piece Hall Trust has confirmed that all traders within The Piece Hall will be fully compliant with Covid guidelines. Additional outdoor seating has been put in place, as well as rigorous cleaning regimes. The Trading Rooms Restaurant, along with other eateries, will be able to serve food and drink outdoors.
"A new chapter"
The reopening marks the start of a new chapter for The Piece Hall, Halifax. A full programme of Live at The Piece Hall music events is scheduled throughout the Summer and next year. Before that, a Spring Makers Market is scheduled for May; there's a special performance by Ibiza legend Ellie Sax and a summer food festival.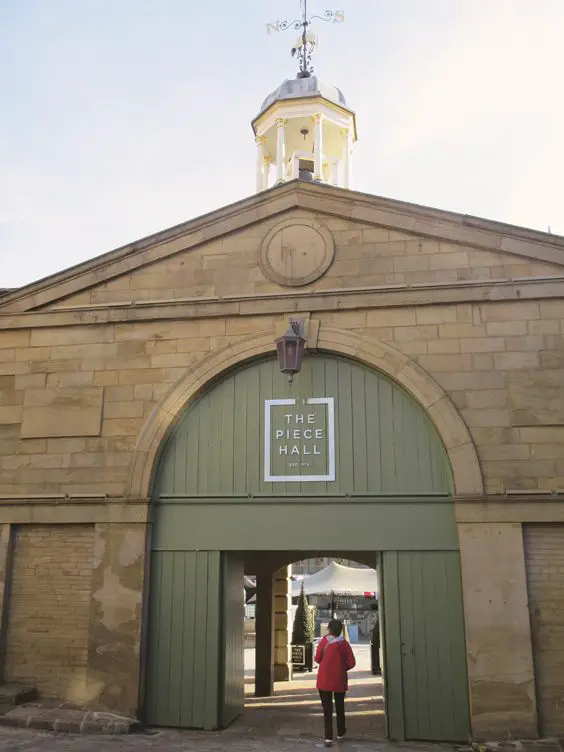 There will also be a number of community drop-in sessions. These include Boogie Babes, the popular children's play sessions, now taking place every Wednesday and Saturday. Boogie Babes is a relaxed and friendly class that allows parents to get together and children to have fun and exercise in a safe space. Parents will not only be able to take advantage of these stimulating classes for their little ones but will enjoy savouring a coffee and food in a safe, peaceful and well-ventilated outdoor space, welcome news after a long year lockdown.
"Those famous gates"
Nicky Chance-Thompson DL is the Chief Executive of The Piece Hall. She told us: "It's nearly time to welcome people back to The Piece Hall and we're really looking forward to opening those famous gates again. Although our gates have been closed, we've been working hard to ensure that the space will be safe, relaxing and enjoyable for all.
"We know how much people have missed The Piece Hall. They can look forward to an exciting programme of events throughout the year, as we all emerge from this pandemic".
The Piece Halls doors will be open from 10am to 11pm, Sunday to Thursday. And it'll open from 10am to midnight on Fridays and Saturdays. These are extended hours to help Traders get back on their feet after months of closure.
For more information on The Piece Hall and reopening, visit www.thepiecehall.co.uk