Count Arthur Strong Brings 20th Anniversary Show to Scarborough Spa
Legendary comic creation Count Arthur Strong is visiting Scarborough Spa with his 20th Anniversary show.
Steve Delaney created Count Arthur Strong whilst studying at the Central School of Speech and Drama in the 1980's. In the 90's he resurrected the character for an outing at The Kings Head, Crouch End and on the following day retired from acting to focus his career on Arthur.
The character became an Edinburgh Festival Fringe institution with his famed lecture talks, gaining both a cult following and huge critical acclaim with his breakthrough show in 2002 'Forgotten Egypt'. In 2004 Count Arthur Strong became a regular star guest on BBC Radio 2's Mark Radcliffe Show, this led to his own sitcom on BBC Radio 4.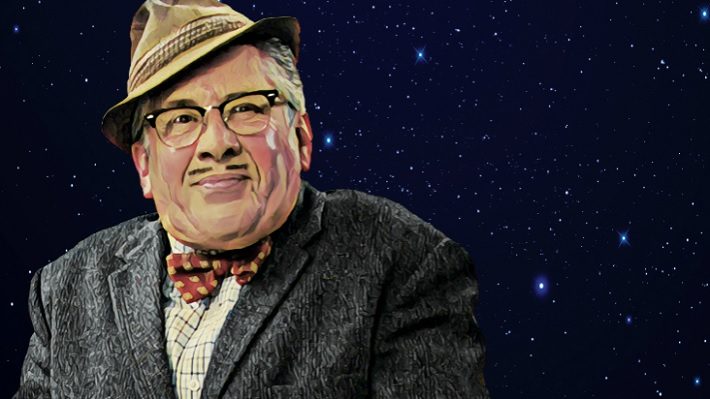 Airing since 2005, Count Arthur Strong's Radio Show! has notched up eight series and nine specials, along the way winning The Sony Award for Best Comedy in 2009 and The British Comedy Guide Best Radio Sitcom in 2016, 2018, 2019 and has made the shortlist for the 2021 award. The critically acclaimed show also featured in the Radio Times top twenty radio comedies of all time in 2020.
In 2013 the character stepped onto TV, with Count Arthur Strong, broadcast on BBC Two. A further two series were produced in 2015 and 2017 airing on BBC One. The TV series was nominated for two BAFTAs for Best Sitcom and three British Comedy Awards. Count Arthur Strong was also voted the 3rd Most Missed TV Show of the 21st Century in the Radio Times and currently airs onNetflix and Amazon Prime.
Count Arthur Strong: And This Is Me! A twentieth anniversary tour! visits Scarborough Spa Theatre on 24 March