The Wildhearts Return with First New Album in 10 Years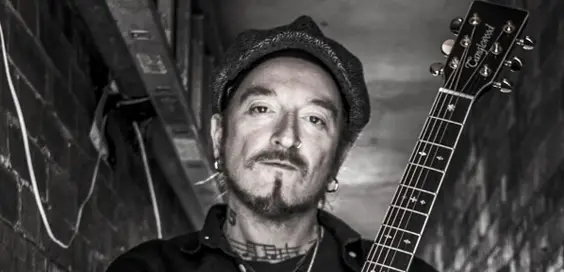 by Victoria Holdsworth
Ginger and his band the Wildhearts are back with their first new recorded material in a decade. The release of Renaissance Men on May 3, will be their first full-length studio album in a decade.
To coincide with the release, the classic line up of Ginger, CJ, Ritchie and Danny will play an eight date UK tour. These intimate shows will start in Manchester at the Academy 2 on Friday May 3 and conclude at the Riverside in Newcastle on Sunday May 12.
A stream of their new single called 'Dislocated' is available. The track is about the issues of mental health, something the band would like to draw more attention to and an issue that has collectively affected the group in the past. The band stated: "We think it is very important for sufferers to reach out and talk, and for non-sufferers to regularly check on their friends and family. A simple phone call could save a life."
"We have a monster album on its way"
2018 saw the Wildheart lads destroy the Britrock Must Be Destroyed tour, with their creative brilliance and continued ability to still play an original, distinctive fusion of hard rock, perfectly complemented by contemporary melodies. With a career spanning nearly 30 years The Wildhearts helped change the landscape of British rock through the 90s, and to this day haven't shown any sign of slowing down.
CJ said: "Well it's only been 10 years since our last release and we have a monster album on its way. Danny is back in the band and we hit the road in May, playing new tunes and all the old hits. Can't wait and I know the boys are super bloody excited for this."
Miss these shows at your peril.
For full tour details visit: thewildhearts.com