Long Division Festival Announce Second Wave Of Acts
Please note: The Long Division Festival 2020 is now cancelled due to the Coronavirus Pandemic – Ed.
by Steve Crabtree / @stevecrab
The award-winning Long Division festival has announced the second wave of artists scheduled to perform at this year's event. Celebrating its 10th anniversary this year, the Wakefield based cultural festival will take over the West Yorkshire city for four-days of celebration of DIY culture, including a massive multi-venue music festival on the 6th June.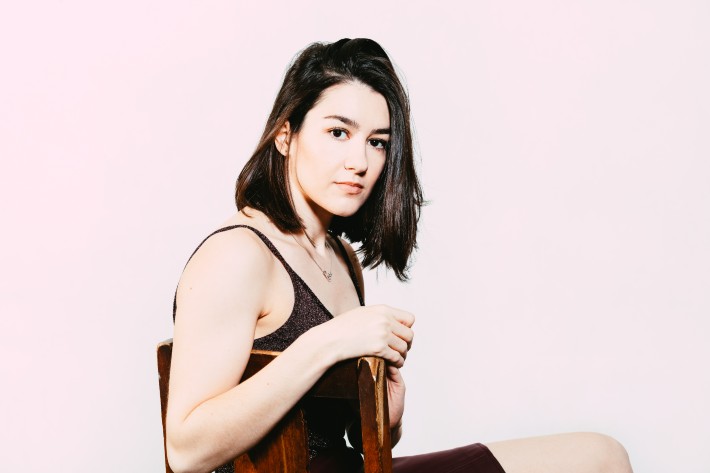 "Unwavering commitment"
Leading this new announcement are critically acclaimed Northumberland band The Unthanks. They're a boundary pushing folk group who most recently created the much-lauded soundtrack to the BBC revival of Worzel Gummidge. Joining them in Wakefield will be Roddy Woomble, frontman of Idlewild. And London-duo Peggy Sue return this year with their first record since 2014.
Known for their unwavering commitment to championing new acts from West Yorkshire and further afield the festival has also announced some of the most exciting new bands from the area including Mush, Yard Act, and on eof our favourites Hannah Trigwell. This new wave of acts adds to an already impressive. And eclectic bill also includes The Futureheads, Beardyman, and The Lovely Eggs. Lanterns On The Lake, She Drew The Gun, Big Joanie, Brix & The Extricated and many more will also be there.
Long Division have also announced an exciting new partnership with NME. The legendary publication will be bringing their 'Girls To The Front' series to Wakefield, taking over the Warehouse 23 venue on the 6th of June and hosting artists including The Lovely Eggs, Big Joanie, Brix & The Extricated and more.  Other partners contributing their curating skills to the festival include Yorkshire Music Forum and Leeds College of Music. And BBC Introducing West Yorkshire and Wakefield College will be using the festival to support new talent from the area.
"Exciting programme of fringe events"
As well as the huge line up, Long Division has announced an exciting programme of fringe events. The return of their #YoungTeam programme and the 'New Additions' vinyl compilation will be an attraction. And the purchase of a free-to-use 'City PA'to encourage Wakefield based artists to create their own DIY shows. Visitors will also see a collaboration with Yorkshire comic art festival Thought Bubble, an U21's stage curated by local band Macroscope and a new fringe event Queer Division commissioned and organised by local LGBTQ+ artist The Bleeding Obvious.
Before this year's big event, Long Division will be hosting 'Long Division: In Conversation'. A new event taking place at The Hepworth Gallery on Friday 20th March featuring two special guests in conversation, including Charlotte Gunn, esteemed music journalist and former editor of The NME as well as journalist and musician John Robb who will both be interviewed by BBC Introducing's Emily Pilbeam.