An Interview with Gareth Malone
Home Malone
by Shaun Curran
He's as British as they come, and after opening up the world to a brand of choral cordiality, Gareth Malone is back in Blighty doing what he does best
TV personality, chart-topper and OBE – Gareth Malone is the national face of choir singing, single-handedly making cool a whole genre in the eyes of a previously indifferent public. His BBC series The Choir and its subsequent spin-offs have been the best of the new breed of TV reality shows in recent years, with Malone as choirmaster-in-chief coaxing emotional and cathartic singing out of the uninitiated, uninterested and (quite often) undervalued.
But alongside his commendable work helping others – his series Military Wives not only highlighted the plight of soldiers' widows, but scored a number one single with 'Wherever You Are' – it has made an unlikely star of the 38-year-old from Bournemouth. So much so that, on the back of his album Voices, where he and a carefully-selected choir reinvented a selection of modern classics, Malone is heading out on tour this spring.
"It is a new step, but it is a logical one – I am, after all, a musician," he says. "I love performing live. I have done lots of TV, but the bit where I go and do the performance at the end, that was the part I'd really relish. So I am looking forward to going out there and playing live, building a rapport with the audience and having a good time doing what I love to do. Playing live is such a special thing. With a choir, it is much better live than a recording. Hearing those voices in a room is infinitely better than hearing them on a CD player."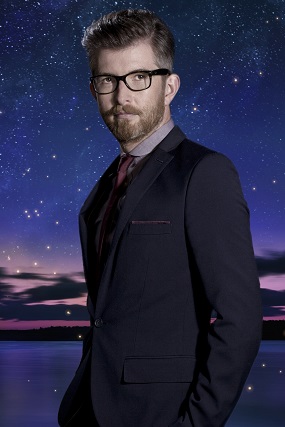 "Most people have got a voice"
Promising a night of new, contemporary and classical pieces, Malone will offer a show that is fun, upbeat and big on audience participation, and acknowledges that the size of some of the venues (many boasting capacities of 2,000+) is recognition of the impact that he has in bringing choir to the masses. "It's been incredible how successful The Choir has been and how much attitudes to singing – and singing in choirs – has changed. It seems like a normal thing to do now, and I think this has, in part, been due to having a programme about it on BBC2, and the huge impact that offered. Ten years ago, we couldn't have done an evening of choir music at these venues."
Of course, choir singing still has some way to go. And Malone believes he knows why: "It's too closely linked to the church, and that puts people off. But we're looking at continuing to reinvent the idea of what a choir is. People sing at football matches or at karaoke and that's okay, but the idea of singing in a choir is somehow not and that's ridiculous really. It's an artificial distinction." Malone has specialised in cajoling people to sing, often against their better instinct.
Does everybody have the potential to be a good singer? "Most people have got a voice and can make a contribution and improve; most people are better than they think they are. It's very rare that someone has got no ability to sing whatsoever. We're not all going to be Beyoncé, but we can all give it a go."
"People look at you in a different way"
The success of Military Wives, Malone says, has been his greatest achievement. "It was wonderful and in terms of national impact the best thing I've done. Sometimes, you can affect the life of one person in a seemingly small way and that can be powerful. And that's the great power of music; it goes beyond words. People who hadn't even seen the series found out about it. It was life-changing for them and for me. It was going well before, but that changed my whole life really."
So much so that, alongside his musical prowess, Malone is now seen as something of a sex symbol. What does she think about that? "It's a bit strange," he laughs. "For years and years, working in music, being a student, generally huffing around, I was routinely ignored by women. And you grow up a bit, grow into yourself and get on TV, people look at you in a different way. I think it is revenge of the geeks. We are finally reclaiming what is rightfully ours!"
Gareth Malone gives his first UK tour in May and June 2014 joined by his new choir Gareth Malone's Voices. Information and tickets from garethmalone.com/tour. Their debut album 'Voices' is out now.