Building Your Own Home: The Vital Surveys You Need and What to Look Out for on the Reports
There are undeniable benefits attached to building your own home. For one, you're able to build a property to your exact liking and specifications. Secondly, it may work out much cheaper overall when compared to buying an existing property outright. Having the freedom and control to design your dream home certainly comes with its advantages.
Building your own home begins way before you lay the foundations. One of the most crucial considerations you'll make is whether or not the land you plan to build your home on is right for your construction project. There are also certain surveys that are strongly recommended to carry out before work commences so you can be confident you're doing everything above board.
Here are some of the common surveys that are worth getting before the project gets underway.
Tree Survey
Should there be trees in the area you wish to build your property, it's recommended to have a tree survey conducted. In some cases, you may be legally required to have one taken out, especially if you believe there is the possibility of having protected tree species in your vicinity. Tree surveys can prevent problems that could occur during your project, such as if you build your home too close to trees.
You can check out 24Housing, which has a guide on tree surveys. They explain in detail what a tree survey is, the different types of tree surveys, and how to get one. If you have any doubts or concerns, it's far better to go down this route, rather than cutting corners and finding yourself in legal trouble.
Biodiversity Net Gain
One of the major reasons why you need particular surveys carried out when building your own home is because of biodiversity net gain. To put it simply, biodiversity net gain is a concept where the state of biodiversity of an area is enhanced rather than damaged when a project has finished. It's recommended to use a biodiversity net gain consultant throughout your project. Having them on board will make sure your land is preserved as much as can be.
Other benefits of having a biodiversity net gain consultant on hand are that natural habits remain retained, and biodiversity loss is prevented. You can contact an expert consultant that can provide more information on biodiversity net gain and what surveys you should have carried out to preserve the land.
Bat Survey
Bats are a protected species in the UK. With that in mind, before you get to work building your dream home, it's advised to have a bat survey carried out. Because it's illegal to kill bats or have them removed from their natural habitat, you must have a survey for them if you wish to undertake a project that involves renovating an old building. This is because there may be bats living in it.
What may surprise you is if you go ahead without getting a bat survey conducted and you cause harm, there is the possibility of receiving a fine or even a custodial sentence. Therefore, having a professional carry out a bat survey will give you more information on whether there are any bats present on your land or in any buildings. You will also receive advice on what steps to take to work around any bats that may be living on the plot and ultimately, making sure they are protected in their natural habitat.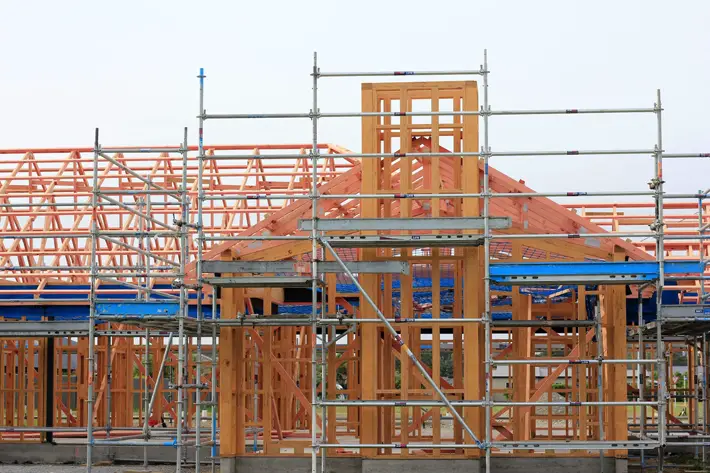 Badger Survey
Another protected species in the UK are badgers. If you want to build on land where there is a possibility of badgers living or any other kind of protected wildlife, you must have a thorough survey taken out to establish where the badgers are and what steps you should next to ensure they remain protected from start to finish.
You need to fully understand how your project may affect badgers and other wildlife in the surrounding area. When it comes to getting your planning application approved, you may find a badger survey is a mandatory requirement.
Structural Building Survey
If you aren't going down the route of building your property from scratch, and instead plan to renovate or convert an existing derelict property, it's worth having a survey conducted before work begins. In most instances, a full structural building survey is the best option to take before starting. Doing so will give you a clearer indication of the building's condition and whether it's safe or even possible to renovate or concert.
A structural building survey goes into detail regarding the building's overall condition. You may uncover certain issues that may not be immediately present when looking at it. Getting this survey carried out will give a better idea of what type of preparatory work needs to be conducted first. You'll also be able to budget your money better.
Soil Survey
Tipped areas, boggy land, and running sand are all poor ground condition indicators that may cause extensive problems with your construction project, especially if you don't examine them thoroughly at the beginning. Before starting the construction process, it's wise to have a soil survey taken out on the land itself. This allows you to find out more about what is lurking underneath the topsoil, and whether it's easy or hard to build on.
Soil surveys also let you know if additional work needs to be carried out in advance. This will make sure you're fully prepared to start the project and most importantly, the land is safe and secure to build on. You can have a soil survey carried out alone, or part of a bigger land survey. This may involve other aspects like oddly shaped sites.
Whether you have aspirations to convert an existing property or you want to start from scratch and build a home from the ground up on your plot of land, there are particular steps you should take first. This includes getting surveys carried out, so you know what actions to take and avoid any disasters throughout the project.