Scampston Hall Gardens – Review
Scampston Hall Gardens
Review
by George Plumptre
Capability Brown visited Scampston Hall in 1772 and again in 1773. Hidden away in north-east Yorkshire, it was one of the most far-flung commissions among the host that he produced to satisfy the endless succession of landowners all over England who wanted a touch of the Brown magic and their entree into the fashionable world of the natural landscape. At Scampston Hall, Brown produces one of his more ingenious designs, relying on the sleight of hand of which he was the master.
To one side of the house he creates a long, sinuous lake by damming a stream and disguising the dam as a bridge with a cascade flowing out picturesquely in one direction. On the other side, facing the main park, he designs an elegant Ionic structure that had the appearance of a temple. His work clearly delights his client, Sir William St Quentin, who writes: 'I have rec'd the favour of your letter with the plan inclosed [sic] for the cascade, which I like very much.' In thanks, he continues: 'I beg your acceptance of some Yorkshire Hams.'
"Forefront of contemporary gardening"
The large Walled Garden, covering 1.8 hectares/4 acres, is certainly there to the north of the house when Brown's plan is being put in place. But it is not his work that is being celebrated here. There is no record that it was in his brief. For centuries it remains the traditional Kitchen Garden until 1998, when an extraordinarily bold restoration plan is to catapult sleepy Scampston Hall to the forefront of contemporary gardening. Sir Charles Legard, descended by marriage from Sir William St Quentin, and his wife Caroline commission the Dutch plantsman and designer Piet Oudolf to redesign and plant the complete Walled Garden. It has been largely neglected and derelict for some fifty years. Only a desultory crop of Christmas trees prevent weeds and undergrowth from taking over completely.
"Naturalistic style of planting"
Some of the drama of Oudolf's work at Scampston is down to timing. Because he is based at his home in the Netherlands, his only previous work in England has been a modest contribution to the garden of his friend, the nurseryman John Coke, in Hampshire. But when Oudolf first visits Scampston Hall in 1998, at the invitation of Caroline Legard, he is starting work on the design for a show garden for Chelsea Flower Show 2000, in partnership with Arne Maynard. Their garden wins Best in Show. It is deemed a suitably exciting way to usher in the new millennium on the most famous stage in world gardening.
Today the Oudolf/Maynard show garden is recognised as one of the most important ever seen at Chelsea. It showcases the new naturalistic style of planting that both Oudolf and Maynard advocate. Within a few months, Oudolf transports to a dramatically larger scale in his plans for the Walled Garden at Scampston Hall. Christopher Woodward, curator of the Garden Museum and a champion of contemporary garden designers, calls Piet Oudolf 'perhaps the most influential planting designer in the world'. Scampston Hall is the first of his very few major works so far in England.
"Broad swathes of repeat blocks"
Planning the whole of such a large enclosed area at once would have a dramatic effect. This is evident almost immediately Oudolf's design at Scampston is laid out. It is accompanied by equally ambitious structural restoration and repairs to the eighteenth-century, brick walls and to the long range of working sheds towards the northern side of the middle of the garden. From where the restored, nineteenth century conservatory would face out into the centre. If you see Oudolf's plan on paper you might be lulled into thinking that he will give the area a traditional makeover. Nine irregularly sized, square or rectangular enclosures, or 'rooms', divided by hedges and linked by paths. Yet, as Helena Attlee wrote, such appearances were deceptive. 'The garden room is a very traditional feature in English gardens, but everything Piet Oudolf went on to do with this familiar framework is unexpected.'
Within an orderly structure, Oudolf plans the garden to showcase his naturalistic style of planting perennials – on a thrillingly large canvas. His distinctive hallmarks lie in both his choice of plants – certain perennials with strong flower colour, many mauve or purple, and perennial grasses – and in his way of combining them into broad swathes of repeat blocks with wide, level horizons.
These horizontal planes contrasting with vertical walls and hedges are one of the most telling characteristics of Oudolf's style and naturalism. He chooses plants with strong habit that retain their shape and seed heads through autumn. Plants that in his words: 'Grow gracefully, live gracefully and die gracefully.' He also includes plants that require minimal maintenance. Certain flowers used at Scampston Hall have become Oudolf signatures such as salvias, monardas, rudbeckias, asclepias and eupatoriums.
"Elevated panorama"
Oudolf's work and the naturalistic style that he pioneers is compared to prairie planting from the United States. Here drifts of self-sufficient perennials and grasses grow in a wild meadow or prairie style setting and manner. The adventurous innovation at Scampston Hall was that this style is introduced into a totally unnatural setting – a large, walled enclosure. But Oudolf knew that, with skill, the regularity of the walls and inner framework of paths and hedges will heighten the impact of the naturalistic planting.
Almost as if to demonstrate this, Oudolf designs a large mount for one of the nine enclosures. The Mount Garden is decorated with cherry trees in a wildflower meadow filled earlier in the year with spring bulbs. But this is secondary to its main reason for being there. This is to contrast with the sense of secrecy for visitors in most parts of the garden. Where they follow paths and appear through an opening to the next discovery, by providing an elevated panorama of the whole scene.
As if to exaggerate the change into the truly natural style of gardening, where human controls are kept to a minimum or excluded, Oudolf also creates real theatre for visitors entering the garden, by setting out the perimeter-long Plantsman's Walk. This extends from the entrance gateway around three sides of the whole garden and conceals what lies beyond. Beech hedges with clipped limes above flank one side of the path, the external walls the other, and underneath are borders of shrubs, perennials and bulbs, giving a peak of spring interest and a resurgence in autumn. But, most of all, giving little away about what the path leads to.
"Progression through colours and textures"
If you follow the path to its conclusion, you come to an entrance into one of the main enclosures. It dramatically sets the scene for what lies ahead. Within tall, clipped hedges, an area of lawn has regular drifts of molinia grass stretched across. The scale of the planting is revealed by the knowledge that there are 6,000 molinia plants; the visual effect brings to mind a painting by Bridget Riley. To one side is the Silent Garden, with a similarly dramatic monoculture but quite different in colour and texture; on another lawn, a regiment of twenty-four clipped yew domes stand sentinel around a square tank of motionless water. Yew is again the plant in the Serpentine Garden. It is planted to create six snaking lines across the lawn. But here the variety of surrounding mixed borders is also introduced.
The heart of the garden at Scampston Hall is the Perennial Meadow. It is overlooked by the conservatory on one side and by the Katsura Grove on the other. After the tranquil and sombre moods of the Silent Garden and Drifts of Grass, the full canvas of Oudolf's naturalism is here in sweeps of planting around the central dipping pool. The plants are actually set out in four large beds. But the style of planting conceals any real sense of formality. Instead, it provides just a satisfying, easy sense of progression through colours and textures. The Katsura Grove is given its theme by the tightly planted stand of katsuras (Cercidiphyllum). Neatly shaped and richly tinted in autumn. Beneath them, the planting is another orderly mixture including molinia and carex grasses, together with purple astrantias and pink monardas.
"Tapestry of detail"
On either side of these two enclosures, which fill the central area, are the Spring and Summer Box Gardens. An artful play on the seasonal differences by showing them not with flowering plants, as would be usual, but by giving the clipped box squares arranged in two rows either domed or concave tops. Each Box Garden contains its own pair of long borders with seasonal highlights.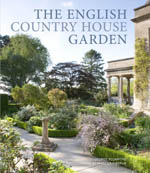 The fact that the planting in the Walled Garden divides into separate enclosures disguises its scale. This is impressive, but it is the overall concept and tapestry of detail that are really breathtaking. We see a number of ambitious and adventurous rescues of walled gardens in other chapters of this book. But there probably is not one that matches Scampston Hall for transporting an eighteenth-century structure into the new world of the contemporary garden. One can be confident that Capability Brown would have applauded its current mixture of novelty, showmanship and good design.
Taken from The English Country House Garden by George Plumptre
Photographs by Marcus Harper
Published by Frances Lincoln at £25