Dirty Martini, Bottomless Brunch – Review
A few drinks in the afternoon is always a great thing. Heading for the new Bottomless Brunch at Dirty Martini, Leeds makes it even greater.
Bottomless brunch seems to be a growing thing at the moment. A fantastic way for friends to head out early and catch up before a night out. And Dirty Martini certainly have an offering that can rival anything else in the City.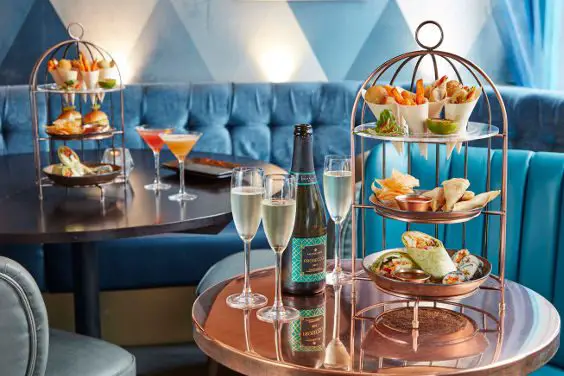 "A great bar with a good vibe"
I've been to Dirty Martini a few times now, and I think it's a great bar with a good vibe. People always seem to be enjoying themselves, and they've got some lovely people working there too. None more so than the cheery and friendly Debra, who was taking care of us for the afternoon.
She welcomed us with a bright smile, and took my friend and I over to our table. She handed us a couple of menus and explained how the bottomless brunch works.
Firstly we get served a birdcage of food, which is mainly warm. Accompanying that, for 90 minutes we can have bottomless Prosecco or beer, or we can alternate between the two.  And as a happy bonus, we also get four of their signature cocktail Martinis each.
Taking a look at both menus, we were definitely looking forward to the following hour and a half.
"Impressive"
So I plumped for lager to begin with, and I was pleased to be handed a bottle of Staropramen. Nice and crisp, I hadn't had that in years. My friend went straight in for the Prosecco. We also ordered our first Martinis: An Espresso, and a Passion Fruit.  The menu also offers the Blood Orange & Vanilla Martini, the Mango & Chilli Martini, and the French Martini.
They arrived at the same time as the sophisticated brunch was brought to our table. And it looked impressive, in like an afternoon tea kind of presentation.  Here, we had an indulgent, meaty selection of cheese & bacon arancini, beef & cheese sliders and buttermilk chicken. Then the veg was taken care of with vegetable sushi, vegetable spring rolls, halloumi & hummus wrap, wonton & paprika crisps, and sweet potato fries.
We tucked in, and I'd joined my friend on the Prosecco. Each element of the brunch was delightful. The highlights for me being the buttermilk chicken and the sliders (although small, packed with flavour and surprisingly filling). We both agreed that it was great that they serve up a diverse choice of food, and the wonton and paprika crisps are especially moreish.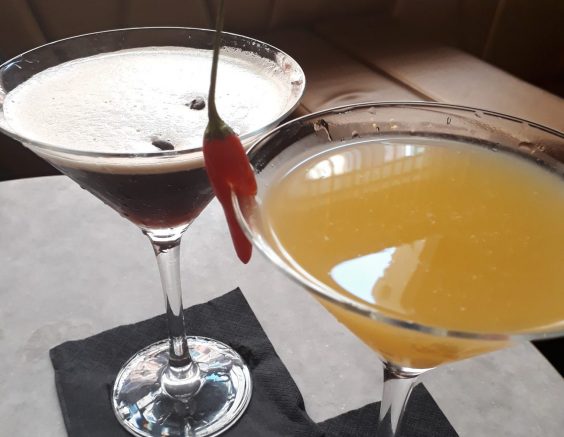 "A brunch worth every penny"
Debra was always on hand to top up our glasses of prosecco, and offer us our next Martini. My friend enjoyed his Blood Orange and Vanilla, and I really liked the Mango and Chilli option.  The drinks not only flowed freely, but tasted really good too. They always do here, and they;re certainly not weak.
We both went for the French Martini last, and we found that was definitely the strongest.
At £25 per person, it's a brunch worth every penny. You'd pretty much cover the price of the Martinis themselves with that on an evening out, so the food and prosecco really hands you fantastic value.  You're well taken care of, well fed with nice food that doesn' bloat you out, and the hour and a half is just the right amount of time to get spirits up. It sets you up nicely for the rest of your day…or night!
Grab hold of your friends, get yourself in to town, and give the bottomless brunch at Dirty Martini a go.
Dirty Martini serve Bottomless Brunch on Saturday afternoons, and a vegetarian option is also available. Book in for 90 minutes at either 12:30pm, or 2:00pm.
Dirty Martini, 31 King St, Leeds, LS1 2HL
Full Opening Times:
Mon – Wed: 3pm – 12am
Thu: 3pm – 1am
Fri & Sat: 12pm – 3am
(Bottomless Brunch served Saturday 12:30pm and 2:00pm)
Sun: 2pm – 12am
0113 468 9488
dirtymartini.uk.com