Why Outdoor Advertising Displays are a Necessity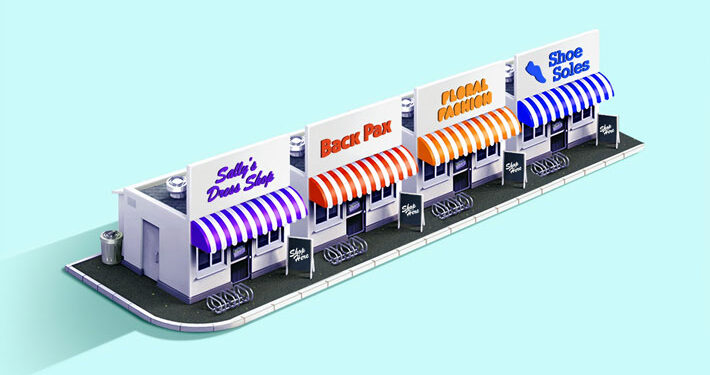 In this digitalised world, everyone is chasing the new modes of advertising on social media and various other platforms. Nonetheless, the potential of the traditional approach of advertisement shouldn't be underestimated. The outdoor and indoor displays have a subtle presence yet leave a powerful impact. This, combined with online promotion, enhances your business reach to a huge extent.
While there is no denying that advertising has developed some enthralling and advanced channels in the past few decades, however, it is yet to surpass the reach and efficiency of outdoor discount displays and banners, visible to thousands every single day. If you're still in a dilemma as to whether you want to go for outdoor displays, here are some points that can alleviate the doubts:
1. Broad Visibility
Outdoor advertisement, at least outside the store, should be a no-brainer. Bold designs, colourful flags, and eye-catching font for the banners and pop up displays attract people to your store. While everyone may not come inside and make a purchase, it surely enhances your brand visibility among the by-passers.
Outdoor displays such as standees and banners with high-quality picturisation and graphics attract attention. The quality of the banners you use for the display subconsciously hints at the quality of service or product you offer. They are invaluable in drawing people into your store who would otherwise not notice the place.
2. Reinforces Brand Image
For an active advertiser of your products on various platforms, outdoor displays will further facilitate in enhancing your brand image. People may have seen your advertisement on social media or TV, but it would have been a passing moment. Therefore seeing your banners, flyers, and standees outdoors will reinforce your brand's image in the audience's mind.
It is rightly said that there is no overexposure, especially for brands. Hence, it is always good to never leave your consumers' minds without being overly in their face.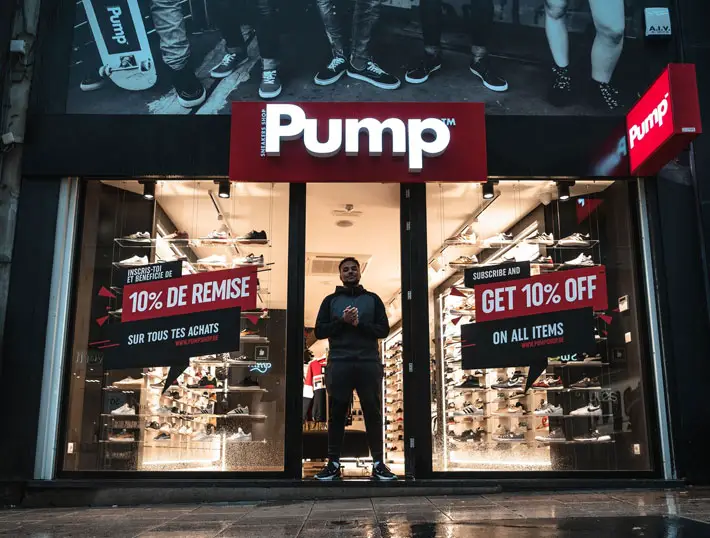 3. 24/7 Advertisement
Outdoor displays advertise your brand even at 2 in the morning without extra charges. While social media advertisements are fleeting and once-in-a-while visibility, outdoor displays are at the front, even when your store is closed. Thus, people can easily know about your brand and its whereabouts.
No one should leave an opportunity like an outdoor advertisement to reach a certain goal. Using thick strong fabric that is weather-resistant and attractive for banners should be your goal to get effective results.
4. One-off Cost of Advertisement
There is no recurring payment with outdoor displays. Whereas for radio, television, and social media you're obliged to make recurring payments to keep the advertisement on loop. Banners, standees, flyers, and pop-up ads are a one-time investment to advertise your brand. They are easy to administer, cost-effective, and a popular mode of advertisement.
The strong suit of outdoor displays is that they can be put all across the city, thereby, attracting people even when they are not staring at the online platforms.
5. Efficient Results When Combined with Other Ads
All forms of advertisement are crucial for the growth of your business. People from different walks of life require a different approach to visit your store. Hence, outdoor displays when combined with social media and television ads lead to prodigious results. It not only establishes you as a trustworthy brand but you also linger in your audience's mind while they're shopping or requesting service.
Display Like No Other!
If you're still confused regarding outdoor displays, checkout marvellous outdoor banner and banner frames that attract attention. Banner stands, standardised fabrics, and easy to handle outdoor displays should totally be in your list of advertising modes. They are not only efficient attractions but are also easy to manage and weather resistant. They enhance your brand visibility in the locality and make you stand out.