Five Effective Ways To Grow Your SME
There has never been a more challenging time to be in business. With so much ambiguity and constant change, keeping your enterprise afloat is a near to impossible task.
But don't be disheartened – there are plenty of things you can do to help futureproof your business, so it can withstand the waves of uncertainty gushing towards it.
With that in mind, here are five effective ways to grow your SME.
1. Listen to your customers
Now, more than ever is the time to listen to your customers and respond to their needs, which will probably have changed in some way due to the current global situation.
Signing up to a review platform such as Trustpilot will help you here – it's the go-to site for consumers looking to check out a company's credibility. So consider setting up an account and directing your customers to leave feedback and use this to inform your business strategy.
2. Use social media
Using social media is another effective way to strengthen customer connections because it allows you to bring your business to them, rather than waiting for them to land on your website or visit your premises.
Start by working out which social media channels are most popular with your audience, then set up profiles on a couple of them. Here you can post useful content that entertains and informs your customers, as well as engage in discussions by asking questions and replying to customer comments.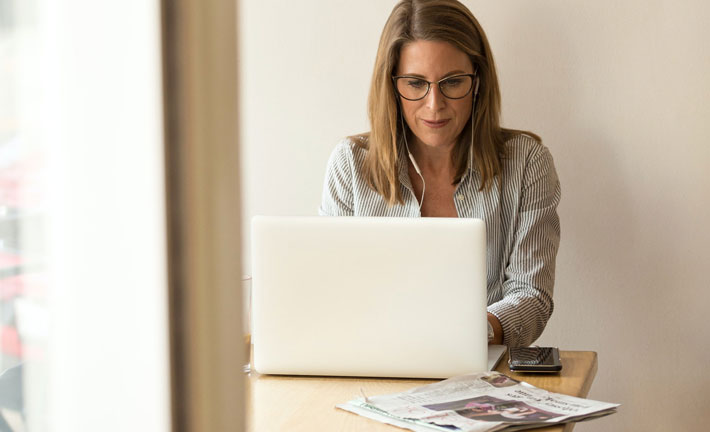 3. Focus on your team
Now more than ever is an uncertain time for your team, so you need to ensure that they feel engaged and valued by the business.
You can achieve this by giving them a sense of purpose, for instance, by offering opportunities for professional development, through formal training.
While face to face training events might not be possible for some time, there are plenty of online options, with careers platforms like Reed offering specialist training and qualifications across a variety of industries.
4. Join a business community
No business is an island, so when it comes to your growth, consider working with other businesses.
A great option here is to join a business community such as Aspire Innovation. This firm offers a range of specialist business support services from funding to knowledge exchange to events space.
As well as this, you'll also benefit from ample networking opportunities when you're part of a formal business community – who knows what useful contacts you might make.
5. Be community minded
Strong links with the local community are essential for most SMEs, so if you're not actively engaged with activity in your region, now's the time to change.
There are loads of ways to get involved with the wider community, such as sponsoring a local sports team, partnering with a charity or participating in a community event. These types of partnerships will benefit your company image by showing the ever growing conscious consumer that you stand for something more than just making money.
Follow our advice and your SME will be armed to withstand the challenges currently coming its ways and grow during this difficult period and beyond.