5 Call Centre Trends for 2020
It's a new year, with new trends for call centre solutions. In 2020, customers are likely to elevate customer service beyond its existing importance and rely on the expert advice given by call centres.
So, companies need to be ready to invest in making their contact centres shine by equipping agents for the ongoing battle that is providing top-notch customer service.
To improve your contact centre, keeping on top of developing trends is imperative. So, below is a list of the top five things that are likely to influence call centres in 2020.
1. Channels Are Unified — No More Voice/Chat/Email Divide
Customers have come to expect a unified front where they can experience a smooth customer service experience even when they switch between communication channels.
This level of flexibility requires agents to be well versed in all mediums, with all queries and interactions visible in one place. As such, a unified call center software solution will be crucial to achieving this kind of fluidity.
2. Call Centres Will Be Relied on as a Last Resort
Our generation is tech-savvy and capable of doing their research. Millennials have shown time and again that where IT or product maintenance is concerned, they're more than capable of finding a solution themselves. As such, call centres providing technical support might only be contacted as a last resort, and it won't be sufficient to tell customers to turn their device off and on again.
Instead, call centres will need to provide real specialists who treat customers as capable of finding and accessing advanced solutions.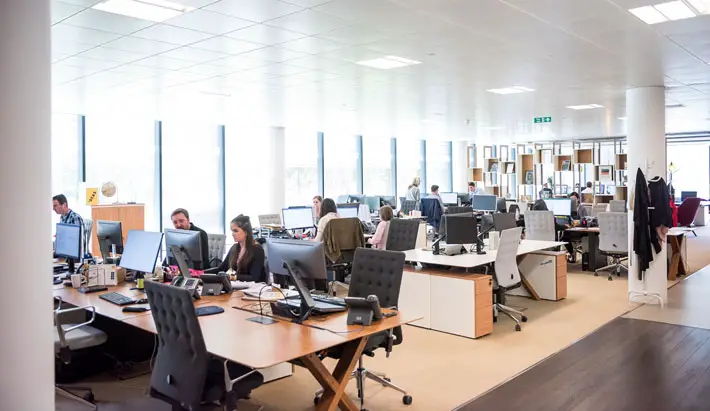 3. Artificial Intelligence
In recent years, artificial intelligence (AI) has given call centres a new lease of life. With voice bots now handling simple customer interactions and routing queries to the right agents, with the help of AI you can undoubtedly enhance customer satisfaction. AI technology is evolving at a rate of knots, so in the future, we can expect chatbots to recognise customers by their voice, determine their satisfaction level and identify them securely to avoid fraud and info leaks.
Primarily, AI is essential for streamlining a busy call centre and making the customer journey as efficient as possible (this should save time on both ends and consequently, protect revenue).
4. Gig Economy in Call Centres
These days, there are legions of casual employees working from home. Call centres can maximise their revenue by using flexible workers to meet their demands as and when the need arises. Employees can be trained and tested online, with performance graded by monitoring both the solution's algorithms and client satisfaction.
5. Up in the Cloud
Cloud-based contact centre solutions will be the default choice in 2020. The cloud allows companies to rent bundles of equipment and software to stay competitive at a smaller cost — which in some cases, results in hefty savings. This makes scaling your customer support team and its infrastructure so much more manageable, as you can add (or take away) from the cloud-based servers as your company grows.
In 2020, contact centres will further rely on technology to optimise and streamline the customer journey. We'll see a massive shift towards cloud-based solutions that facilitate the management of remote employees and omnichannel communication. Contact centres should aim to meet customer demands by providing expert service to clients that have done their research and expect a quick solution.