Top Tips for Starting 2019 on the Right Foot
Top Tips for Starting 2019 on the Right Foot
While Christmas is supposed to be a time of good cheer, relaxation and celebration, this isn't always the case. High expectations, festive workload and family matters are often cited as sources of stress during the Christmas period. With 2019 fast approaching, it's a great opportunity for a fresh start and to leave the stress of 2018 behind. While many of us aren't too keen on setting new year's resolutions with the fear they're either too ambitious or restrictive, the start of a new year is one of the best times to reset your goals and milestones. Instead of listing the same goals as last year, try to focus on the small changes and plans along the way to make for a happy you in 2019. Here are 5 suggestions to kick start 2019 on the right foot…
Spend more time with friends and or family
The key to happiness is relationships with friends and family. Life can sometimes get in the way of friendships, so you may want to consider making conscious effort to stay in touch with friends and family and to spend more time with the people you care about. But remember, it's the quality not the quantity that matters most!
Smile more
Cracking a smile has many positive benefits. Not only are you better looking when you smile and are perceived as more reliable, relaxed and sincere, smiling causes the release of feel good chemicals in the brain which relaxes the body and boosts mood and, what's more, it's contagious. You'll be doing a good deed by passing on your smile and its mood lifting benefits to the people around you!
Make a list of activities you've always wanted to do
Do you find yourself starting the year with a mental list of wonderful ideas of things to do in the coming year, only to realise in December that you forgot to plan anything in? Whether it's exploring a new city, venturing out to a new restaurant, taking yourself to an indoor ski slope, trying a new sport or enjoying afternoon tea in York at The Grand Hotel, make a list and stick to it! That way, you'll get to December and be able to look back at all the fun that's been had throughout the year and can cherish the memories.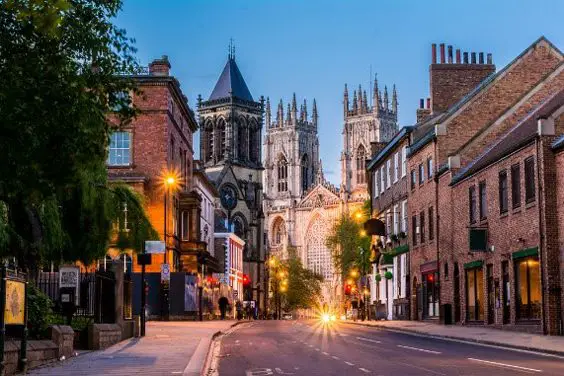 Plan a mini-break or city break to look forward to
Give yourself something to look forward to! Everyone loves a holiday, and getting away from it all, even for a few days, can work wonders for your mental health and wellbeing, and the benefits ca last for up to a month after you return. It doesn't have to be a long-haul two-week stint that requires meticulous planning; look to plan a UK city-break. York is a city full of character and history and definitely a location to consider. With 2000 years of history to explore and plenty of charming and luxurious eateries, you'll be able to relax and leave your worries behind, whilst having plenty to explore and activities to enjoy with loved ones.
Make healthier choices
This doesn't have to mean running 10k on a daily basis, making healthier choices can range from deciding to walk over taking the car, drinking that extra glass of water a day or cutting down on unhealthy eating habits. The small changes will make a big difference over 12 months – you'll thank yourself later!