Only Fools and Boycie – Review – Square Chapel Arts Centre, Halifax
By @Steve Crabtree, October 2019
I keep banging on about this, but The Square Chapel in Halifax always brings great things our way. And when the national treasure who is John Challis – aka Boycie from Only Fools and Horses – visits our town, it's a show that's an absolute must-see.
And it was one of those shows that I want to tell you all about in every detail and not miss a thing. It was so good. But I can't in case I spoil it for you. So here goes me trying to tell you bits and pieces about a show that you really need to go along to and see for yourself.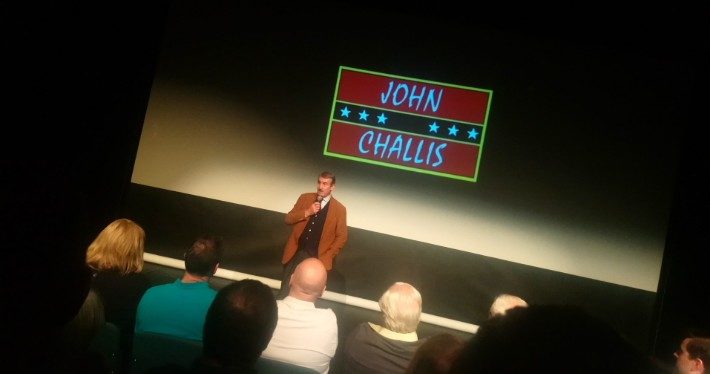 "Passion for acting"
John and his 'Only Fools and Boycie' show was introduced to us just after 7:30pm.  I think we had a full auditorium. It was definitely packed and we sat and listened to him talk candidly about how his passion for acting began. We're at the start of an entertaining, whistle stop tour of his life in showbiz, and we're all ears.
His show was divided in to two parts.  Pre-Fools in the first half, with the second half devoted to his time in Only Fools and Horses and beyond. And throughout, we get a littering of anecdotes, humour, impersonations and surprises.
The first half of the show wasn't just a token get-you-to-the-main-bit as you might expect. Far from it. It's an endearing and intriguing journey that Mr Challis tells us about. And in-between his musings, we were treated to clips from his TV past which not only opened eyes, but drew more laughs.
There were a few things up his sleeve that might just take you by surprise.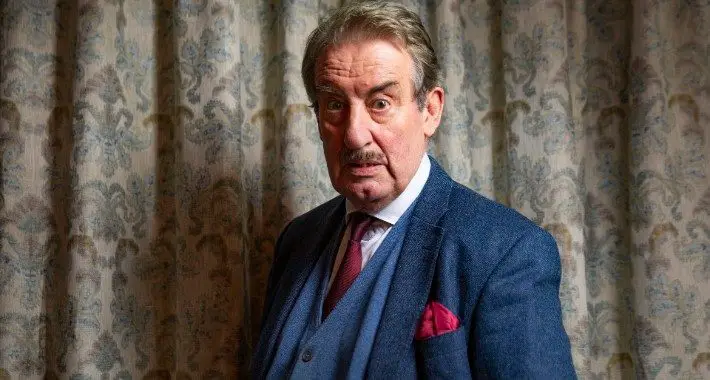 "A lot of humour and a bit of physical comedy"
Hearing him talk about his role in Coronation Street, and being attacked in public as a result of it was one highlight. As was his story about meeting The Beatles. He told his tales with a lot of humour, and a bit of physical comedy thrown in. Other roles in Doctor Who mean he has been recognised in far off places, and seeing clips of him playing a police officer in a leading 70s comedy show was the first bit of evidence that this Boycie character lay in wait.
It wouldn't be unfair to say he's best remembered for his role in Only Fools and Horses, of course – although it's plain to see there are plenty of other arrows to his acting bows.
But one thing that came across loud and clear is that Challis is thankful for how life panned out for him.  He's a warm guy, modest but clearly proud of his achievements. And that whole thing just makes you warm to him more.
Indeed, he had us in hysterics at times, and we had our fair share of gulps of amazement too. Watching clips of scenes you've seen a hundred times in a room full of others makes them seem even funnier, with other peoples' reactions making you enjoy them even more.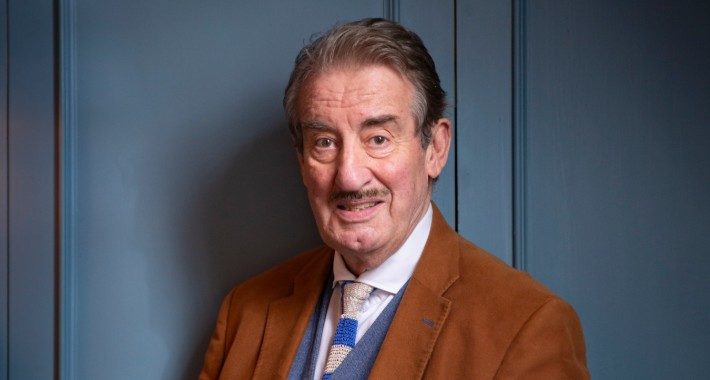 "Trademark Boycie laugh"
We were led nicely in to the second half of the show, Challis joking that he was amazed we'd come back.  And the second half was mainly about Only Fools and Horses.
We saw his first appearance in the sitcom, and he talked us through that gambling scene. His anecdotes about his time on the show gave other stars a welcome mention. He spoke fondly of Roger Lloyd-Pack and Lennard Pearce. And of course, Nicholas Lyndhurst and David Jason.
Although you'd never think it, Boycie wasn't much of a fixture in the show during the first series, and incredibly series two nearly never happened. Finding out how it did come about was another tale that not many in the room seemed to know.
We then got told about the jolly boys outing to Margate. Was it really a jolly boys outing? You'll have to go to see his show and find out. You'll also find out what he thought of the end to Only Fools and Horses, and whether he was glad they brought it back for a very final show.
And of course, 'Only Fools and Boycie' drew to a close with a good chunk of his recollection of The Green Green Grass, filmed at his very own house!
What a great night.  The two hours went so quickly, and everyone enjoyed learning and laughing with a guy who has worked hard for his career, had stories to tell along the way, and had a remarkable 50-year showbiz life.
Oh – and the laugh?  The trademark Boycie laugh only came out a couple of times. It didn't need to come out any more than that because the show succeeded on its own strength – but it's safe to say we're all glad it did.
Editor's note: on 19th September 2021 it was announced that John Challis had died from cancer