Introducing: My Beautiful Distress
Elegant introspection from Wakefield singer-songwriter…
YOUR NAME: Max Lilleyman, aka My Beautiful Distress.
HOW LONG HAVE YOU BEEN PLAYING MUSIC? 8 years.
ANY PAST BANDS OR COLLABORATIONS WE SHOULD KNOW ABOUT? Nope.
GIVE US 3 REASONS WHY WE SHOULD TRACK DOWN, LISTEN AND DISCOVER YOUR MUSIC?
I've always believed it's up to the listener to decide whether they want to delve deeper. I respect them too much to shove my music in their face. All the best music is found when you wander off the beaten path.
WHERE DO YOU SOUND BEST – FESTIVAL, CLUB, BEDROOM – OR SOMEWHERE ELSE?
My guitar playing is infinitely better when I play at home on my settee. My singing is best in a place with good acoustics, not too reliant on a PA, where I can really project. If you sing louder you can drown out any criticism.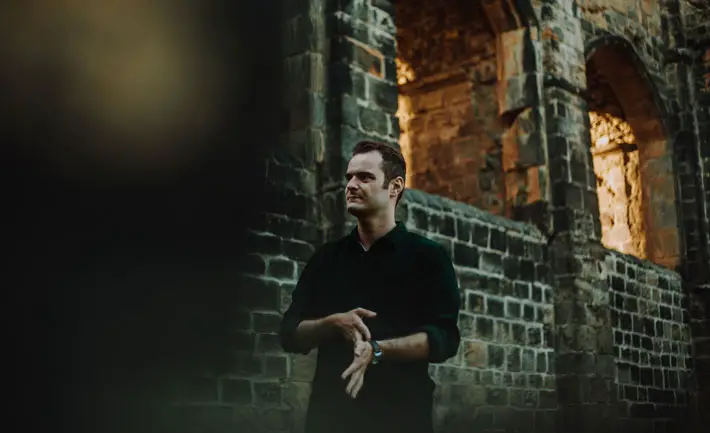 "Take a long walk"
WHAT WAS YOUR FIRST…
RECORD? Harry Belafonte and Lena Horne sing Porgy & Bess.
CD? I think 'Escape' by Enrique Iglesias, as was the style at the time.
DOWNLOAD? Can't recall, I don't download often. I only download live bootlegs.
SO, WHEN IT ALL GOES RIGHT AND YOU'VE GOT A BOTTOMLESS PIT OF MONEY AND LONG QUEUE OF HANGERS-ON, WHAT WILL BE YOUR BIGGEST MUSICAL INDULGENCE?
I'd walk into a record store, most likely Jumbo Records in Leeds or Record Collector in Sheffield, and stay all day until I'm escorted out after closing time with trolleys full of CDs and the like. If I had any leftover cash I'd probably invest it. Hangers-on would be told to take a long walk.
SO, WHEN IT ALL GOES WRONG AND YOU'RE LEFT BITTER AND TWISTED AND CURSING THE MUSIC INDUSTRY, WHAT DO YOU FALL BACK ON?
Just carry on with what I'm doing already.
"Contribute towards culture"
WHAT ARE YOUR MUSICAL GUILTY PLEASURES…
I don't really believe in guilty pleasures. I like what I like and it doesn't really matter to me if someone thinks it's uncool or whatever. That being said I find I have to explain my fondness for KISS a lot more than I do other artists. John Denver too.
WHO ARE YORKSHIRE'S FINEST IN CULTURE, SPORT AND MUSIC?
I believe that the best thing that anyone can do to contribute towards culture, without actually creating it, is to nurture it. So I think those that provide a platform to genuine artists and have a clear vision are the ones who are worth celebrating. Promoters like High and Lonesome (Leeds) and Bodys (Wakefield) are prime examples. I couldn't name a Yorkshire sports person even if I tried. Two of my favourite Yorkshire-based bands are The Silver Reserve and The Harriets, well worth checking out.
NAME YOUR SUPERGROUP – WHO'S PLAYING WHAT, WHO'S ON VOCALS AND WHO'S YOUR BEZ?
I could spend a lot of time thinking about this so to mitigate the lost time I'll spend no time thinking about it… maybe Matt Berninger (vocals), Steve Gunn (guitar), Daniel Lanois (guitar), Josh Haden (bass) and Brian Blade (drums).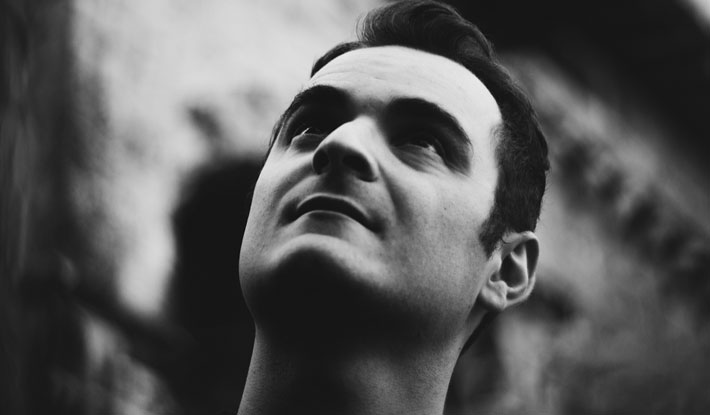 "Support your local venues"
GO SEE THIS FILM: Paterson (or practically anything by Jim Jarmusch).
GO READ THIS BOOK: Chronicles Vol. 1 by Bob Dylan. I don't really read all that much fiction.
GREAT LOST BAND/ARTIST: A band called Daniel Amos (also The Lost Dogs) or Townes Van Zandt or Jason Molina (Songs: Ohia / Magnolia Electric Co.).
WOULDN'T BE CAUGHT DEAD SUPPORTING: Anyone (who isn't a friend).
LONDON, L.A OR LEEDS?: Leeds.
AND FINALLY… AS YOU LEAVE THE STAGE, WHAT ARE YOUR PARTING WORDS?
The world is a terrible place because of what we've made of it but life would be even worse without music, so do what you can to support your local venues and artists. I hope to see you at a show, even if we're both in hazmat suits.