Introducing: Leon Marshall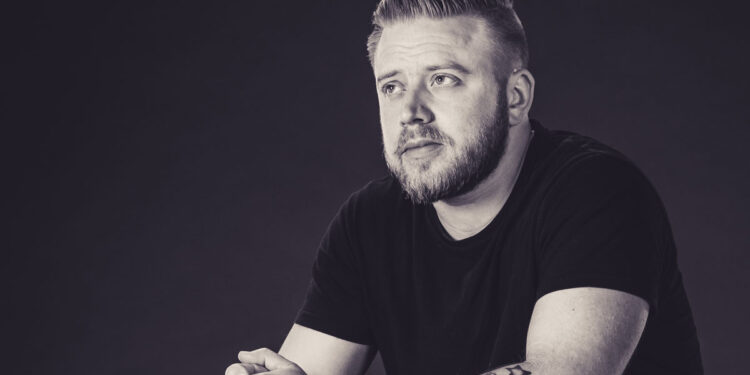 Straight out of Harrogate, straight from the heart – here's singer-songwriter Leon Marshall…
YOUR NAME: Leon Marshall.
HOW LONG HAVE YOU BEEN PLAYING MUSIC? I started guitar when I was about 6… Not that you can tell from my skill level now!
ANY PAST BANDS OR COLLABORATIONS WE SHOULD KNOW ABOUT? Nope! I've always been a solo performer!
GIVE US 3 REASONS WHY WE SHOULD TRACK DOWN, LISTEN AND DISCOVER YOUR MUSIC?
1. I write catchy hooks that'll have you joining in from the second chorus.
2. Yorkshire produces good stuff; Yorkshire Tea, Yorkshire Puddings, Henderson's Relish, Me.
3. It's healthy to listen to new artists!
WHERE DO YOU SOUND BEST – FESTIVAL, CLUB, BEDROOM – OR SOMEWHERE ELSE?
Somewhere where people are joining in and really getting into it. I feed off the crowd massively, so if they're enjoying it then I really get heavily into it. Or the bathroom!
WHAT WAS YOUR FIRST…
RECORD? An old RCA Elvis LP that I (ahem) "acquired" from my mums collection… shh!
CD? The Score by the Fugees.
DOWNLOAD? I don't remember but according to my Apple library, it was 'Country Girl' by Primal Scream.
SO, WHEN IT ALL GOES RIGHT AND YOU'VE GOT A BOTTOMLESS PIT OF MONEY AND LONG QUEUE OF HANGERS-ON, WHAT WILL BE YOUR BIGGEST MUSICAL INDULGENCE?
A soundproof room filled with guitars that my skill level doesn't justify buying!
SO, WHEN IT ALL GOES WRONG AND YOU'RE LEFT BITTER AND TWISTED AND CURSING THE MUSIC INDUSTRY, WHAT DO YOU FALL BACK ON?
Probably labouring, something manual where I can learn on the job and get stuck in.
WHAT ARE YOUR MUSICAL GUILTY PLEASURES…
'Mmmbop' by Hanson, why did you have to ask!?
WHO ARE YORKSHIRE'S FINEST IN CULTURE, SPORT AND MUSIC?
I'm really into York-based Flatcap Carnival at the moment, they're a Latin-infused Skanival band, you can't help but dance as soon as you press play.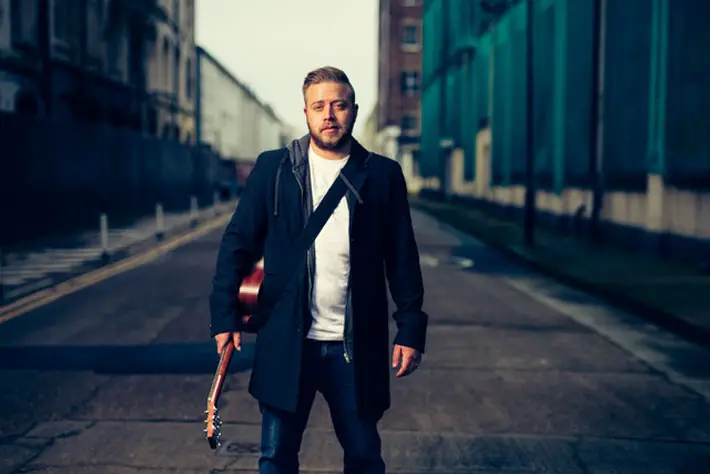 NAME YOUR SUPERGROUP – WHO'S PLAYING WHAT, WHO'S ON VOCALS AND WHO'S YOUR BEZ?
Vocals: Sheryl Crow
Guitar/Vocals: Jack Johnson
Bass: Jim Creeggan
Drums: Chad Smith.
GO SEE THIS FILM: Muppets Christmas Carol – all time favourite.
GO READ THIS BOOK: 1984.
GREAT LOST BAND/ARTIST: Buddy Holly.
WOULDN'T BE CAUGHT DEAD SUPPORTING: Donald Trump.
LONDON, L.A OR LEEDS?: L.A for the heat.
AND FINALLY… AS YOU LEAVE THE STAGE, WHAT ARE YOUR PARTING WORDS?
Ladies and Gents, thanks for listening, goodnight!
For more info visit: facebook.com/leonmarshallmusic