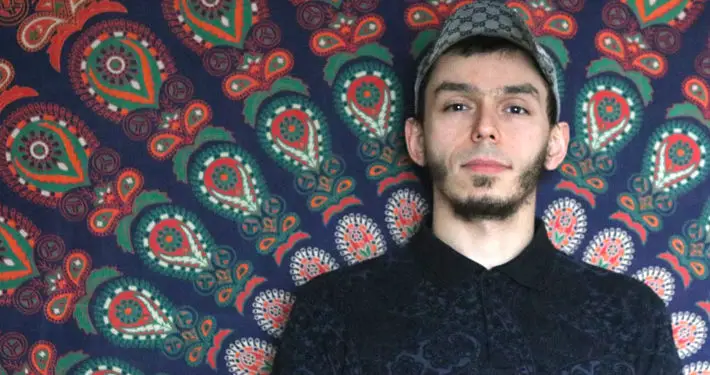 Multi-tasking Leeds beatmaster, rapper, DJ and more…
YOUR NAME: Khryptic.
HOW LONG HAVE YOU BEEN PLAYING MUSIC? I started DJing 2004, making EDM since 2007, writing hip hop since 2009 and recording hip hop since 2013.
ANY PAST BANDS OR COLLABORATIONS WE SHOULD KNOW ABOUT? Not at present.
GIVE US 3 REASONS WHY WE SHOULD TRACK DOWN, LISTEN AND DISCOVER YOUR MUSIC?
Because I'm able to write and perform fresh, interesting, clever, inspiring lyrics (especially the newer stuff). I'm a self-contained musician who's able to produce tracks and mix / master them myself. I bring and energy, confidence, drive and work rate that is plenty to keep listeners engaged and wanting more
WHERE DO YOU SOUND BEST – FESTIVAL, CLUB, BEDROOM – OR SOMEWHERE ELSE?
I have DJ'd in the club and have only rapped in the studio. But I'd say at home in the booth is where I'm best, until I prove myself on stage.
WHAT WAS YOUR FIRST…
RECORD? 'Superman Remix' by The Heavymen (Speed Garage).
CD? The Best Hip-Hop Anthems Ever.
DOWNLOAD? Can't honestly remember, I've downloaded so lot! Most likely some speed garage / drum'n'bass track.
SO, WHEN IT ALL GOES RIGHT AND YOU'VE GOT A BOTTOMLESS PIT OF MONEY AND LONG QUEUE OF HANGERS-ON, WHAT WILL BE YOUR BIGGEST MUSICAL INDULGENCE?
I like that question! Man… when I was a kid I always dreamed of pimping out a double decker bus and having a set of decks on the top tier blasting my tunes away though massive speakers as I drove through town surrounded by all my mates and a plethora of beautiful women… that'll do nicely.
SO, WHEN IT ALL GOES WRONG AND YOU'RE LEFT BITTER AND TWISTED AND CURSING THE MUSIC INDUSTRY, WHAT DO YOU FALL BACK ON?
On the fact that, after a life of loving music I dared to dream and push it as far as I could. Never trying would be harder to live with than trying and failing. Because a life of the 9-5 rat race isn't really living the dream.
WHAT ARE YOUR MUSICAL GUILTY PLEASURES…
I love me a bit of 80's pop! It's amazing, back when pop music had half intelligent lyrics and enticing melodies. And ethnic instrumentals. Quite like the Armenian duduk and oriental flute solos at the moment.
WHO ARE YORKSHIRE'S FINEST IN…
CULTURE: Haha I have no idea. Let's go with Keith Lemon. What a culture vulture.
SPORT: Super Super Leeds Utd of course.
MUSIC: I recently discovered a little known band called the Sailmakers, really nice indie music. Other than that, I don't really listen to a whole lot of local music. I just focus on making music and perhaps dip into the classics now and again.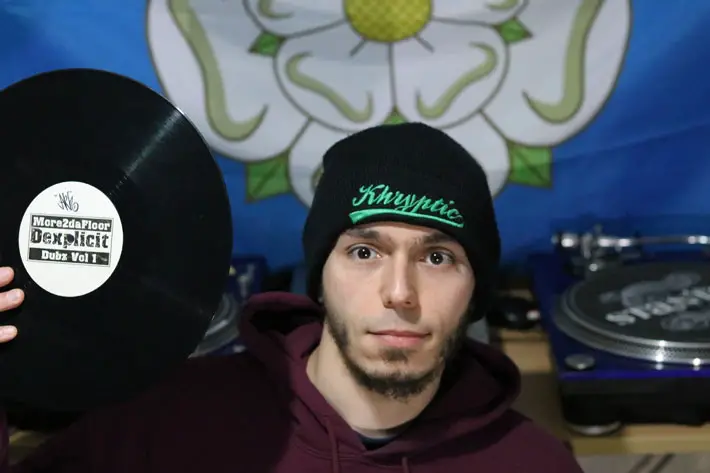 NAME YOUR SUPERGROUP – WHO'S PLAYING WHAT, WHO'S ON VOCALS AND WHO'S YOUR BEZ?
Lead Vox – Liam Gallagher.
Rapper – Me or Lowkey (UK).
Rhythm Guitar – Bonehead from Oasis.
DJ – Mr Han from Linkin Park.
Lead Guitar – Jimi Hendrix.
Bass Guitar – Lemmy.
Drums – Dave Grohl (it would be criminal not to have him in).
Tambourine – Liam Gallagher or Bez himself.
GO SEE THIS FILM: Dead Man's Shoes.
GO READ THIS BOOK: The Psychology of Achievement by Brian Tracy.
GREAT LOST BAND/ARTIST: K-Rino – the best rapper ever – he started in 1984, released 46 albums, he's still going. It's unfair how he's not more renowned, really.
WOULDN'T BE CAUGHT DEAD SUPPORTING: Just about any of these cheese ball talent show celebs.
LONDON, L.A OR LEEDS?: Leeds all day, it's is all I know. Plus I'm not keen on big cities.
AND FINALLY… AS YOU LEAVE THE STAGE, WHAT ARE YOUR PARTING WORDS?
I came, I saw, I smashed it. Thank you all for your support and remarkable taste. And ladies please, stop throwing your underwear on the stage it's becoming a fire hazard.
For more information on Khryptic visit khryptic.co.uk