Love is a Basic Need by Embrace – Album Review
Love is a Basic Need by Embrace
Album Review
by Victoria Holdsworth
It has been 20 years since Embrace's debut album The Good Will Out and Yorkshire's finest five piece return to the musical fold with their seventh album, Love Is a Basic Need.
Hailed in some quarters as a return to classic Embrace, it's actually much more than that. Here, Embrace have managed to not just change with the times, but they have crafted their performances into something stratospheric. It's an album that sets them apart, and head and shoulders above, so much of the rest.
Paradoxically, it starts with 'The Finish Line', a track which becomes more relevant as the album progresses. Through some beautifully haunting lyrics, emotive and fragile in parts, it reveals a hitherto unheard vulnerable side to lead singer Danny McNamara.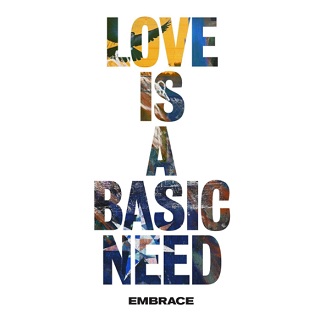 'Never' comes in the form of a duet with vocalist Kerri Watt, the harmonies between her and Danny exquisite, as the words tentatively unfurl a story of a failed and bitter love connection.
"Evocative"
Standout track 'Wake Up Call' is a brilliantly written song with an ardent chorus and a driving force behind the guitars and keys. It rolls on some punctuating beats, all telling the same story but in their own versions, instrumentally. The song takes you through pain and anguish towards a euphoric release.
'Snake Oil' is slower paced with some emotionally evocative piano work from Mickey that beautifully enhances the lyrics. The track shows how Danny's vocal ability has matured and improved with age – it's immensely powerful on this song.
'Where You Sleeping' sees brother Richard take the vocal reins. It's a raw and passionate song which tells of betrayal and loss, the singer's heart firmly on his sleeve as he belts out: 'I cried enough for two'.
'All That Remains's string-based arrangement is impressively moody, but the intricacy of the musical arrangements keep pouring salt into the emotive wounds. I can only liken it to watching your favourite romantic character going through complete devastation and heartbreak, only to come out on top in the end. Go watch Pretty In Pink and you will see exactly what I mean.
Yes, this album will put you through the mill emotionally, but you somehow know that Danny and the boys will help you get through it, and raise a smile at the end.
"Emotional overflow"
'Rabbit Hole' has a smouldering and combustible build up laying in wait behind the vocals until the song finally does break its banks in an emotional overflow.
'Horseshoe in my Glove' is not only expressive and dramatic but speaks volumes, from a lead singer who has been to the edge and back emotionally in recent years. But he seems to have stepped out from his former shadows, and this is even more apparent with the bold 'My Luck Comes in Threes'.
Don't be fooled – this is not your characteristic Embrace album – and nor should they be pigeon-holed into the same musical genre of their first two albums. Not enough bands are allowed to evolve and progress in this day and age, the way that they want to. I have a great respect for these guys to have come back with something so different.
As Danny describes the album: 'Most people remember to eat, breathe and drink, but too many of us forget about love until it's too late. The album is about the realisation that without food or water or shelter you die, but the same is also true of love.'
In love there are always going to be some compromises, and this is a perfect soundtrack to every single one of them.
9/10