Laddie: The Man Behind the Movies – Film Review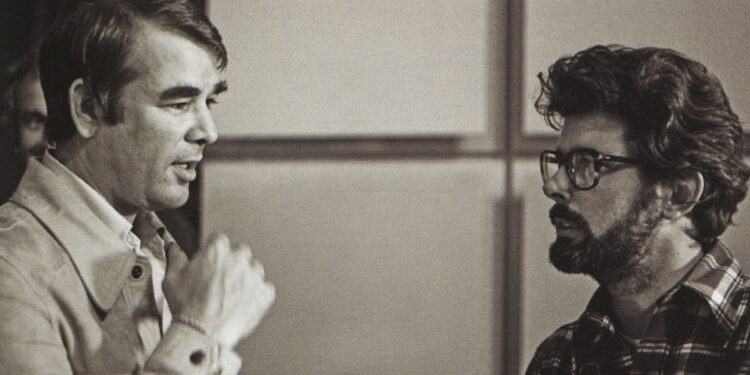 By @Roger Crow
If you had to name one of the most important film producers of the last 50 years, the name Alan Ladd Jnr might not be the name that jumps out. However, without this quiet Hollywood producer, chances are there would have been no Star Wars, Alien, Blade Runner, and basically many of the best films ever made. Or if they had finally made it to the big screen, there's a chance that magic which made them classics would have been watered down.
As anyone in the industry will tell you, Laddie is a bit of a closed book. He's so quiet that many A-list stars have to lean in just to hear what he's saying, but you know what they say about empty vessels making the most noise. A documentary about the great man has been long overdue, but he is a master of understatement, and his soundbites don't exactly fly at you thick and fast, unlike Mel Brooks, one of the contributors. So who better to make a film about him than his own daughter, Amanda?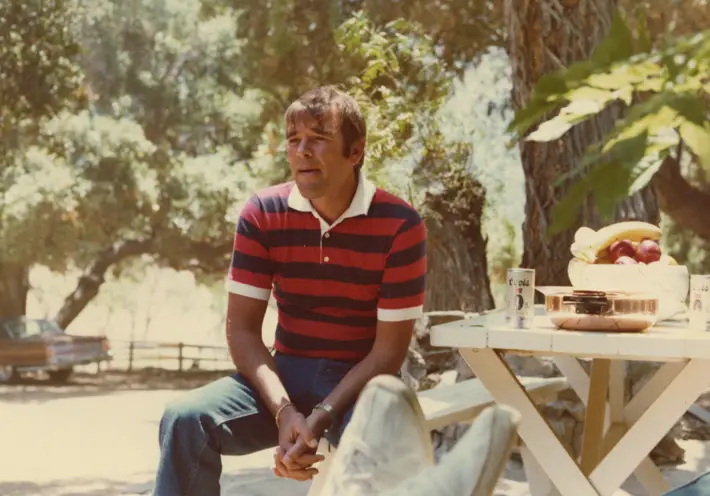 "Key player"
Chances are millions will know Alan Jnr's dad, the star of Shane and many other classic movies. Alas, Alan Ladd (Snr) died tragically young at 50, and Alan Ladd Jnr was left on the cutting room floor of many reports about his father's personal life. ALJ sought solace in movies, and so when he got a job in the mail room at a film company, it was the first rung on a ladder which would see him move to London with his young family, so he could eventually return to Hollywood and become a key player.
When he set up The Ladd Company in 1979, its simple tree logo and John Williams theme would become one of my favourite idents in history. It preceded some of the best films of the 1980s, including Outland, The Right Stuff and the peerless Blade Runner. Just the frisson of excitement seeing that logo for the 100-plus viewings of Ridley Scott's masterpiece has an almost Pavlovian response for fans of the film. I guarantee if you played Williams' theme in a room full of movie buffs and asked what it was followed by, most would say the thunderous opening bars of Vangelis's Blade Runner theme. And possibly a few other movies.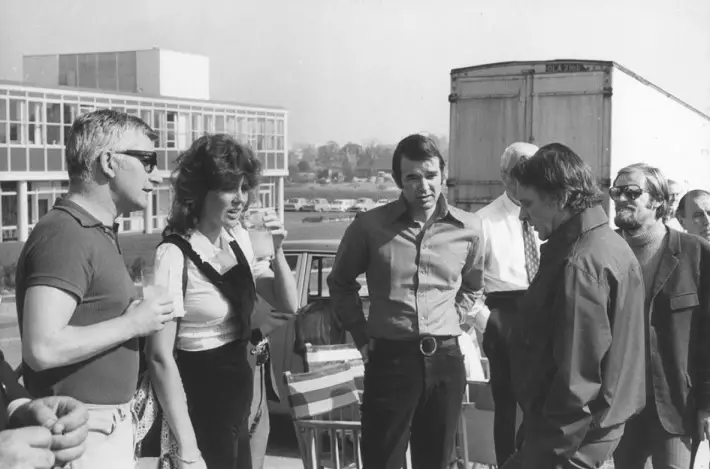 "Gut instinct"
This documentary is bursting with great contributors, including Ridley Scott, George Lucas, Ron Howard, Ben Affleck, Morgan Freeman and Mel Gibson. Perhaps best of all is Richard Donner, who has long been worthy of his own doc as one of Hollywood's greatest TV and film directors. These days the movie industry is dominated by bean-counters and analysts who examine every aspect of a film to ensure it appeals to the largest audience possible. Alas, it also means many of the quirks that make a good movie great are usually thrown out because an analyst thinks it won't sell in Texas or Italy for example, so we're left with the blandest of movies. Thankfully Laddie was never one of those guys. He relied on his gut instinct and trusted a film-maker. If he hadn't, some of the best loved films in history would be stuck in development hell.
He might not be the most dynamic screen presence, and his answers are almost comical in their brevity, but his actions spoke louder than words. No Laddie, no Thelma and Louise, or Braveheart, or Police Academy. (I never knew The Right Stuff, which Laddie hates to talk about because of the problems it generated, led to the birth of that hapless cops saga.)
I can't imagine what life would have been like without Star Wars, Alien or Blade Runner, three of my favourite films, so for those alone, Alan Ladd Jnr, I raise a glass to you every time they grace my screen. Cheers.
Laddie will be released on 26th April and available to rent and buy on Sky Store, iTunes/ Apple, YouTube, Google Play and Rakuten