It: Chapter Two (2019) – Film Review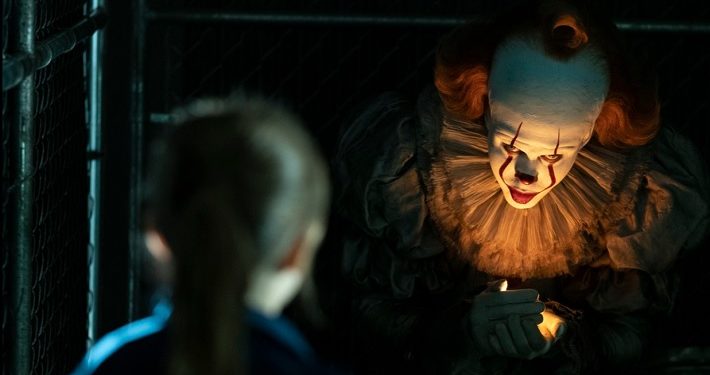 Director: Andy Muschietti
Cast: James McAvoy, Jessica Chastain, Bill Skarsgard
Certificate: 15
by @Roger Crow
So, after the blockbusting success of that excellent big screen conversion of the flabby Stephen King novel, 'It' returns with an overlong finale.
You remember Pennywise, the creepy, drooling clown who kills kids and hides out in Derry, Maine? Of course you do. Bill Skarsgard's performance was a disturbing tour-de-force a few years ago. And thankfully the casting for this conclusion is spot on. James McAvoy, Bill Hader and Jessica Chastain are splendid as a few of the grown up Losers Club.
The movie opens with a sickening homophobic attack, and then spends an age reuniting us with the characters from film one, 27 years after their showdown with Pennywise.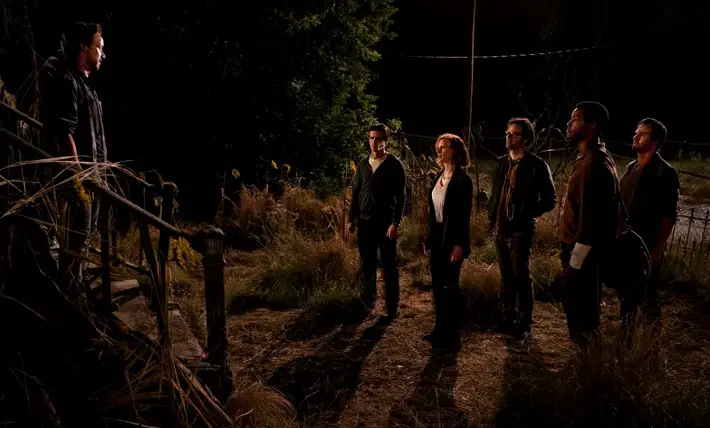 "Looks terrific"
Following their reunion meal in a Chinese restaurant, in which haunting creatures spoil their appetite, we have a series of Scooby Doo-style set pieces, some pretty good gags, and endless amounts of quiet, quiet, BANG! Which is okay in short bursts, but after a while you wish something mundane would happen to balance out the ghost train scares.
At times it's more like a bad comic book, with the psycho kid from film one turned into a generic lunatic.
Stephen King pops up at one point in a not bad cameo, and the film looks terrific. Take a bow cinematographer Checco Varese.

"Far from subtle"
I could watch McAvoy and Chastain for hours. Oh, wait. I do. Alas, this is 30 mins too long with so much excessive sentimentality, at times it feels like a long love letter rather than a horror thriller.
The monsters are far from subtle, and while there are nods to John Carpenter's masterpiece The Thing, that third act relies too much on special effects and sets than genuine tension.
The original novel was far too long with too many unnecessary chapters, and sadly the same is true here. Not as bad as that flop King conversion The Dark Tower, but sadly far from the lean, mean pay-off it could have been.
See The Mist to see how a great King-inspired horror thriller should be, though don't blame me if you then have nightmares.
It: Chapter Two is on DVD and Blu-ray now