Dillinger (1973) – Film Review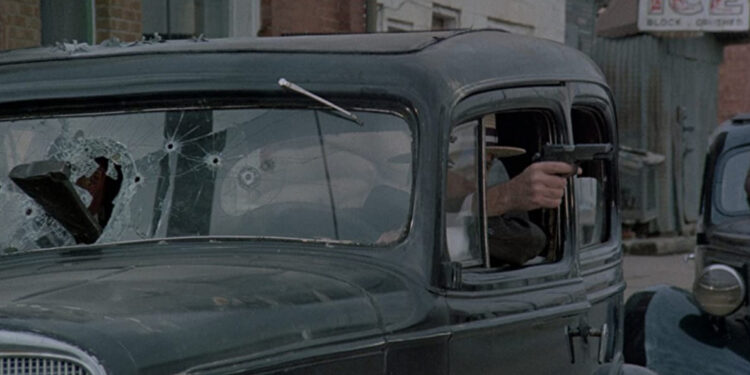 Director: John Milius
Cast: Warren Oates, Ben Johnson, Michelle Phillips
Certificate: 18
By Sarah Morgan
Even now, almost 88 years since his death, John Dillinger remains a notorious figure.
During his life of crime, which reached its peak during the Great Depression, he was accused of robbing 24 banks and, incredibly, four police stations.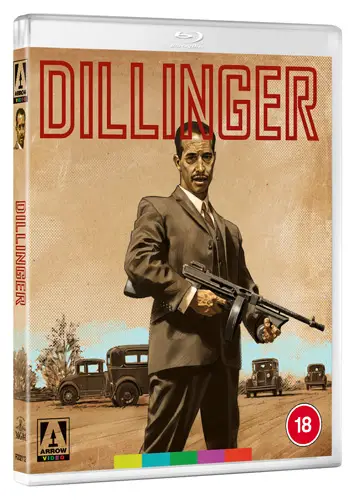 But would he have remained in our collective consciousness for so long if he hadn't been depicted on screen so memorably? He was first played by Joseph Calleia in Public Hero No1, released just a year after Dillinger's death, and has popped up many times over the years; even Johnny Depp portrayed him in 2009's Public Enemies.
"Deadly game"
But perhaps the most compelling performance came from Warren Oates in Dillinger, the low-budget directorial debut of John Milius, who had previously found fame as a screenwriter on the first two Dirty Harry movies and Jeremiah Johnson.
Ben Johnson also appears as FBI agent Melvin Purvis, who is on a personal mission to bring down the thieves and killers who are becoming modern-day Robin Hood figures to the millions brought low by economic distress.
Purvis has the likes of Baby Face Nelson, Pretty Boy Floyd and Machine Gun Kelly in his sights, but the biggest fish he wants to catch – dead or alive – is undoubtedly John Dillinger.
The two men play a deadly game of cat-and-mouse across the American midwest – and although we know who the winner will be before the chase has begun, Milius still manages to maintain tension throughout.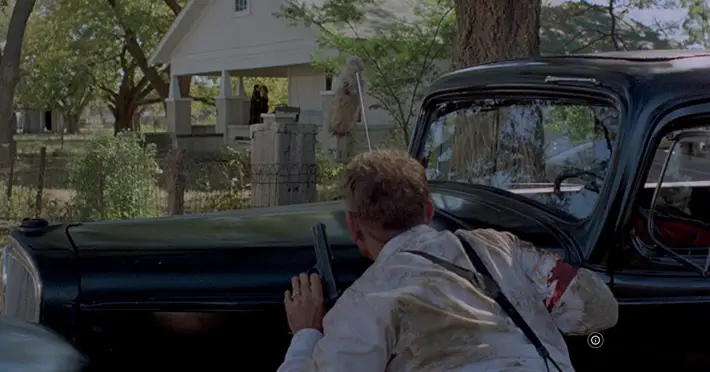 "Stand out"
Oates was a wonderful actor taken long before his time. Memorable for supporting roles in the likes of In the Heat of the Night and The Wild Bunch, he was just as adept as a leading man in a variety of cult hits, including Race with the Devil, The Hired Hand and Bring Me the Head of Alfredo Garcia.
His take on Dillinger is hugely compelling, and he stands head and shoulders above everyone else in the film, which is no mean feat when you consider the cast features some fine character actors – Johnson has already been mentioned, but the likes of Harry Dean Stanton, Richard Dreyfuss, Cloris Leachman and, in her film debut, Mamas and Papas singer Michelle Phillips also feature.
Milius appears to have been influenced by the success of Bonnie and Clyde six years earlier – Dillinger follows much the same pattern – but Oates' performance helps make it stand out in its own right.
SPECIAL EDITION CONTENTS:
• 2K restoration of the film from original film materials
• High Definition (1080p) Blu-ray presentation
• Original uncompressed PCM mono audio
• Optional English subtitles for the deaf and hard of hearing
• Audio commentary by Stephen Prince, author of Savage Cinema and Screening Violence
• Shooting Dillinger, an interview with director of photography Jules Brenner
• Original Gangster, an interview with producer Lawrence Gordon
• Ballads and Bullets, an interview with composer Barry De Vorzon
• Still gallery
• Theatrical trailer
• Reversible sleeve featuring original and newly commissioned artwork by Sean Phillips
Dillinger is released on Blu-ray by Arrow, £14.99