Jet Man by Duncan Campbell-Smith – Review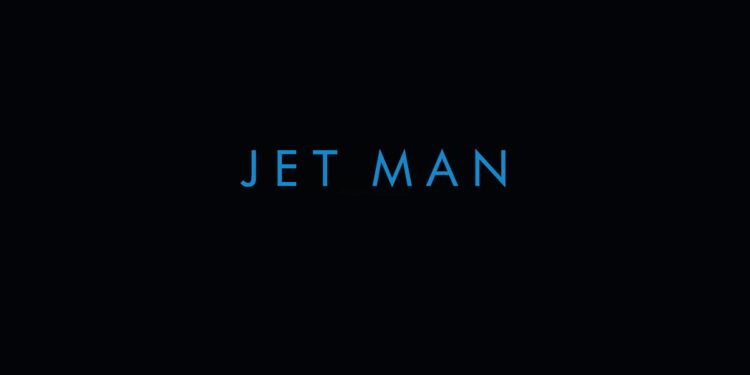 By Liam Bird
In 1929, RAF Pilot Officer Frank Whittle presented his end of term thesis to the Air Ministry entitled 'Future Developments in Aircraft Design'. In it, Whittle, who'd joined the RAF as a boy apprentice at the age of 16 (he initially failed the medical as a result of being deemed too short – six months later and three inches taller he reapplied, after having undertaken a rigorous regime of exercise) outlined a revolutionary turbine propulsion system to be used to power aircraft. Frank Whittle had designed the Jet Engine.
What is even more remarkable is that Whittle – albeit obsessed with flight from the age of four – had no professional engineering qualifications at all. Nor had he any public school or family connections – something that in class-obsessed 1930s Britain would undoubtedly prove to stand in his way. It is, perhaps, also worth pointing out that the young, self-taught, and distinctly working-class Pilot Officer was proposing to build not only an engine, but also a complete aircraft (he'd later design the airframe too) that used neither piston nor propeller, and just 26 years after The Wright Brothers had made the first ever powered flight in 1903.
Frank Whittle had not only worked out that to fly long distances you needed to fly at both altitudes and speeds higher than anything achievable by a piston engine aircraft, he'd also worked out how to do it. Bizarrely, that was the easy bit.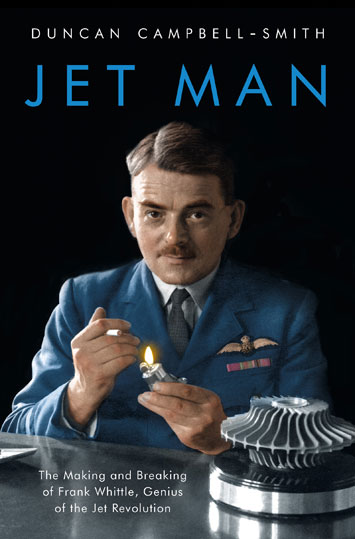 In Jet Man, author Duncan Campbell-Smith delves deep into Whittle's extensive own notes and diaries, as well as those written by those who served and worked alongside him, to reveal what happened after he submitted his ground-breaking paper. Whittle's contemporaries thought he was mad, nothing more than a wide-eyed dreamer pursuing a pipe dream; on numerous occasions they would deliberately set out to prove his thesis wrong. Was it simply because they too were working on concepts of their own?
"Relentless perfectionist"
Despite all of the setbacks, the complete arrogance of those apparently better-educated, the threat of another war, and a series of government bumblings that at one point saw his designs handed over, lock, stock, and barrel (can you even believe such things?) to car-maker Rover, Whittle never lost sight of what it was he knew he was destined to accomplish.
Without the Air Ministry's support, he and two retired RAF servicemen formed their own company, PowerJets Ltd, in order to build his engine and, despite limited funding, a prototype, "Whittle Engine", first ran in 1937. Official interest was eventually forthcoming following that first ignition and contracts placed to develop further engines. But the continuing stress (in order to cope with what became a 20 hour-a-day workload, Whittle became dependent on Benzedrine, as well as 60 or more unfiltered Capstan Full Strength cigarettes a day) seriously affected his health. In 1940, Whittle succumbed to a nervous breakdown. When Power Jets was nationalised four years later, he suffered another one.
A relentless perfectionist who never suffered fools gladly, Frank Whittle nevertheless eventually got to see the revolution he had envisaged. He met Orville Wright, and regularly, in later life, crossed the Atlantic on Concorde.
When, in 1941, the first jet-powered E28 test-bed aircraft flew at Cranwell, where Whittle had served his apprenticeship, his friend and colleague Pat Johnson patted him on the back and said, "Frank, it flies". He succinctly replied, "Well, that was what it was bloody well designed to do, wasn't it?".
Jet Man tells the story of a man who surely deserves significantly more recognition than he received; Whittle literally changed the world. Surely, there is a film – something similar to A Brilliant Mind, or The Theory of Everything – in this superb book somewhere too?
'Jet Man: The Making and Breaking of Frank Whittle, Genius of the Jet Revolution' by Duncan Campbell-Smith is published by Head of Zeus, £30 hardback